Oh hi! Sorry you've not heard from me much lately. I spent the ENTIRE WEEKEND at Womadelaide, eating, drinking, living. Cue me doing tute readings at 1am last night.
So, colour therapy is pretty established. Colours
DO
influence our moods. Conversely, moods also influence our colour selection. Lately when I've been getting dressed, I've been picking pieces based on colour. What shade do I
feel
like wearing today?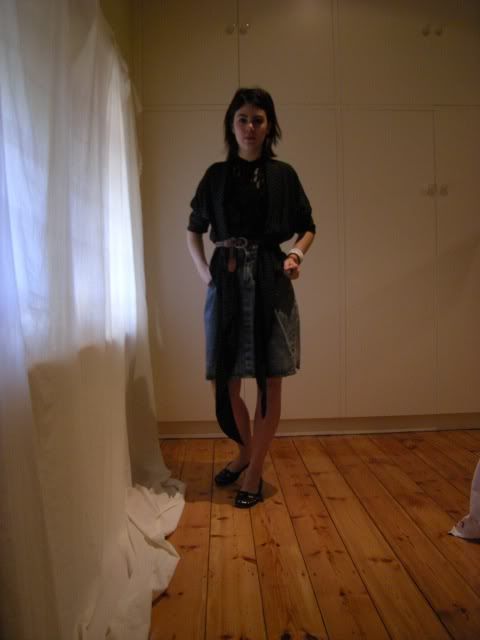 On this very windy Sunday I wasn't feeling too great. At all. Protective black it was, then. Thankfully, sunshine and family times helped a little.