I went to the library the other day and borrowed some
Frankie
magazines from 2009. While reading the September/October issue, I came across a snippit on designer
Nikicio
, who has designed a suit of fantastic tapestry cat material.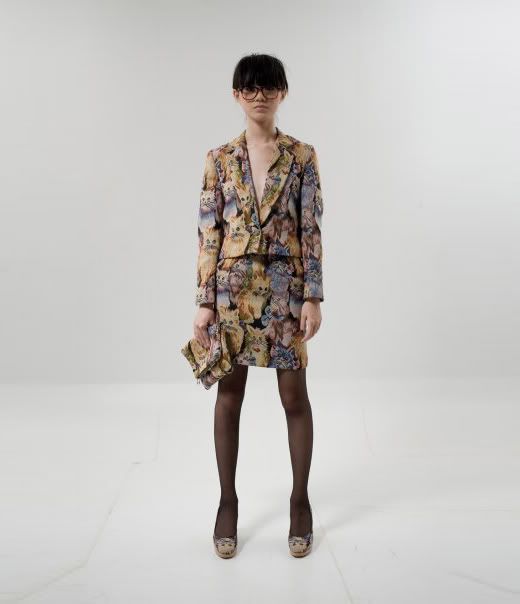 The outfit comprises of a jacket, skirt, heels and clutch purse all in matching fabric. Nice.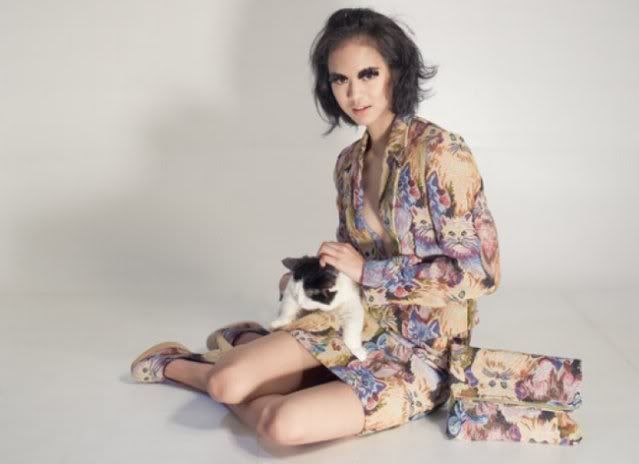 While trawling the net looking for images, I came across
this site
, dedicated to lots and lots of cat findings. Ohhhh yeahhhh.