Last week I had a job interview at my old school for a french teaching assistant!
What's up, angry face?
This is what I wanted to wear. Unfortunately, riding a bicycle does not agree with a cherry red pencil skirt!
So I went with a more cyclist friendly skirt.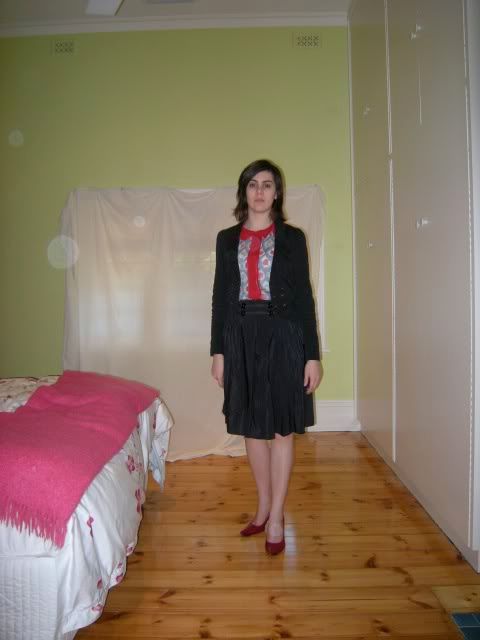 And a classy jacket, just to polish things up a little bit.