Yesterday turned out to be a bit of a mad dash to get ready for my friend's wedding after marching in a
Christmas pageant
in the morning.
We got there, in the end.
I was a bit stumped over what to wear to the wedding.
Despite it being late November, it was an overcast, showery day (boo!)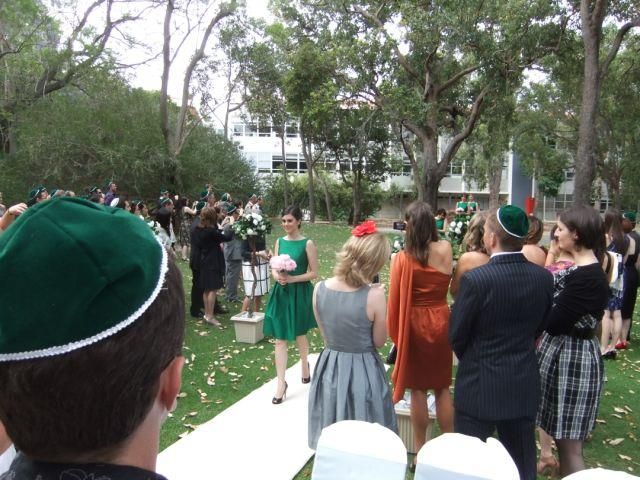 I thought about recycling the bridesmaid's dress from
my sister's wedding in November 2011
(also worn at my
work Xmas party
!)
Instead, I wore the same dress I wore to
my cousin's wedding
: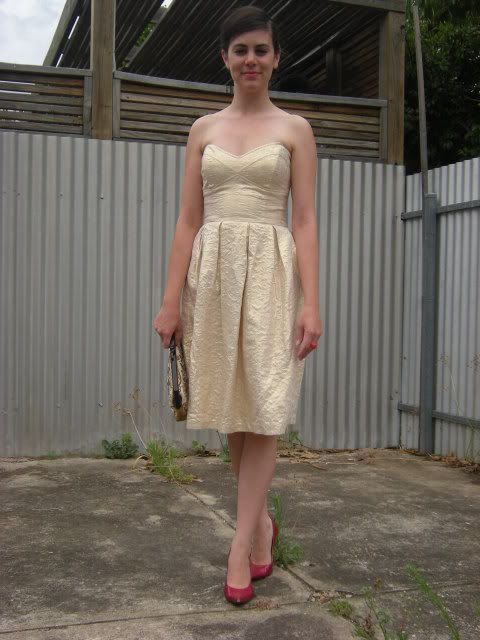 But it was a bit cold so I had to rug up: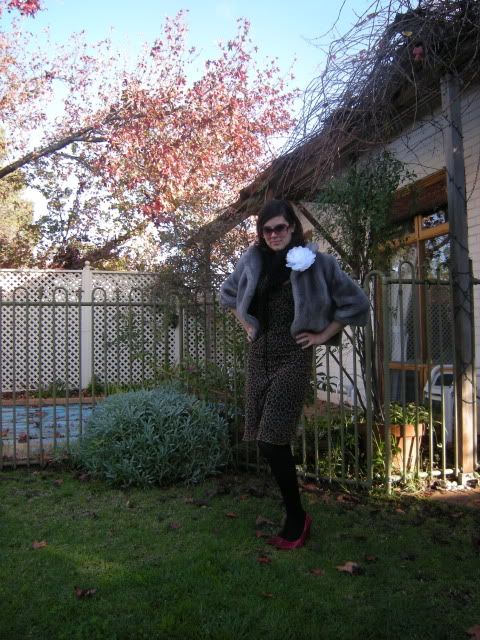 This koala fur jacket did the trick (worn at a
different cousin's wedding in the Barossa winter 2011
)
Do you have any wedding go-tos in your wardrobe? I do love dressing up. I find there's always somebody in jeans though, sigh.
Next wedding is not till January, and it'll be a hot one! Can't wait.