I'm a big reader
. This year alone, while jetting (and jettisoning!) around the world, I've read 54 books.
(Shall we be friends on Goodreads?)
But if you come to my house (which is kind of temporary at the moment, admittedly), you'll find my bookshelves surprisingly sparse. Little evidence of my love of literature and respect for the written word. Not even an e-reader sitting on my bedside table.
What gives?
Don't you browse the books when you visit a new friend's house? Silently weigh up their tastes, and hence the prospects for your budding friendship? I know I do.
I worry that someone looking at my shelves would make the wrong assessment. And I don't want to make an uneducated impression!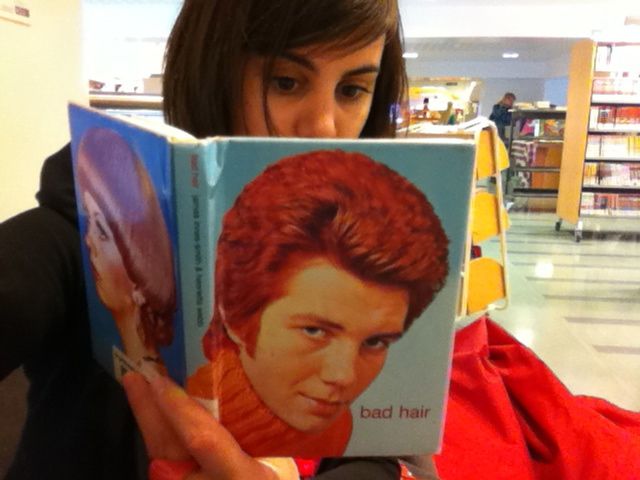 Getting my book fix on a quiet afternoon at Reykjavik library.
I was discussing this with a friend today as we went shopping for second-hand books. How to balance a love of reading with a desire for minimalism and not accruing
stuff
? Rarely do I reread, but I do like having my favourites close to hand. But even without a stocked shelf, I am never without something to read.
It all comes down to my love of libraries. What a brilliant system! Being able to share in collective knowledge, read, and let go without occupying valuable storage space at home! I love it all the more now that South Australia has introduced the
one card system
, where you can reserve, borrow and return books from any collection at any library across the state.
So should I be holding on to my last few boxes of books (currently stored in a friend's garage - thanks S!), given that I can request my favourite titles easily and speedily? Is there much point these days in having a bookshelf? Is there another way that I can keep track of those tomes I adored? I'd love to hear your thoughts about what having your own library means in this era of the ebook.