It's already been six weeks since I arrived home, and I'm having some funny thoughts about that.
I didn't work for a good four weeks upon my return and felt conflicted about enjoying my time off before the life of a teacher swept me up again (what I'm doing at the moment). I guess I've just been on the go for so long that to actually be still and relax makes me feel like I'm wasting time. Backpacking for five months will do that to you.
But here's what I've been enjoying of late. Nothing groundbreaking (although I have been doing really fun stuff and hence not spending much time on the net), but this is more about appreciating simple pleasures.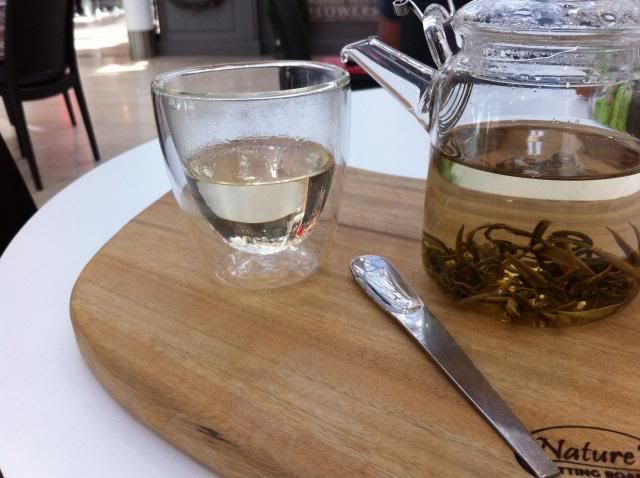 Tea break with a dear friend
Lunch dates
Watching beauty videos on youtube (I even bought some mineral makeup!)
Cooking with mushrooms. YUM!
Apple and raspberry juice
Reading a previously unpublished John Wyndham novel, and magazines from the library
Dancing every Monday night
Listening to a slew of new podcasts
Riding my bike (this spring weather is pretty variable!)
Watering the garden in the morning when it's going to be a hot day
Drinking vodka on the rocks when out and light pilsener when at home
Listening to French hip hop: Abd Al Malik (really good!)
Running (both solo and newly with a group!)
A lovely life by all accounts! It's just different adapting to this change of routine.