This morning marked the beginning of the Christmas season, with the Adelaide Christmas Pageant weaving its way through the city!
I took part as usual by marching with my fantastic band along the streets decorated with chalk drawings and flanked by happy, waving kids. I had so much fun along the 3.2km route!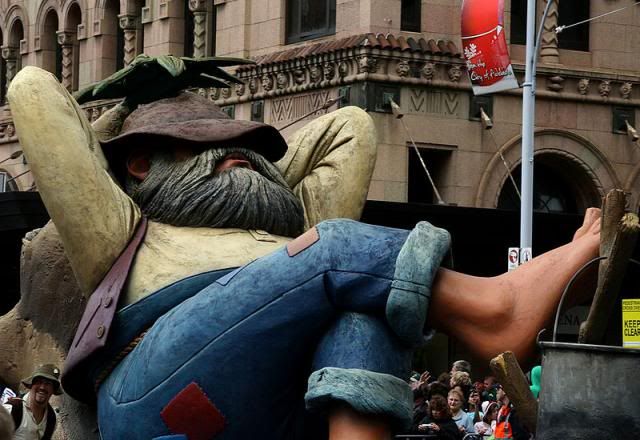 I always like the "Australian" themed floats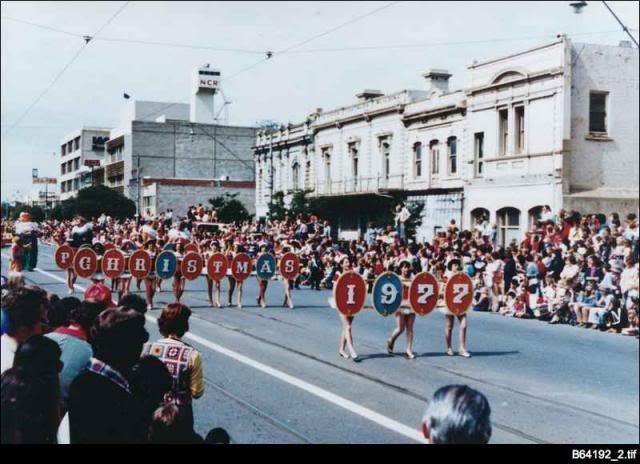 1977 Pageant. It's been going since 1933!
I think it's a bit early to start thinking about Christmas (although some of my gifts are coming together, and I'll have a very exciting visitor!) Are you getting ready for the end of the year? Do you have a Christmas pageant in your city? I'll be doing quite a few over the next few weeks!
(No photos in this post are mine; I'm too busy participating!)