I'm very tired tonight (haven't been sleeping well lately).
I thought I should persevere however and do my Icelandic "homework".
Camping in the Eastfjords, July 2013
I am trying to learn the basics of the language for the next time I visit (unfortunately not till June, 2014) but also to impress my Viking boyfriend (ridiculously fluent in English; surely it's only fair that I try to return the favour).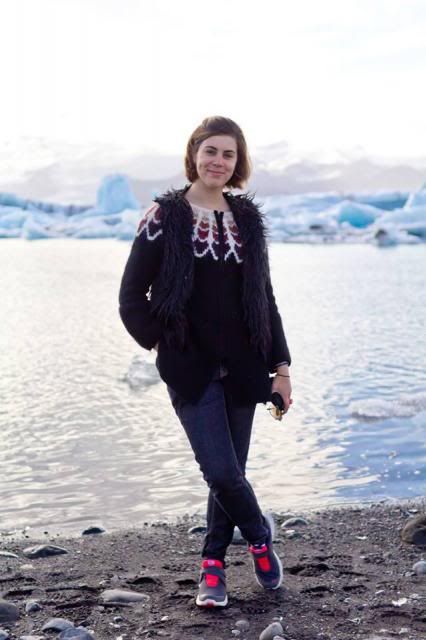 The beautiful Jökulsárlón

.
There is
one
Icelandic textbook in all South Australian libraries (you'd better believe I checked!) which I have reserved and am patiently awaiting its arrival. Perhaps after the loan I'll consider buying my own copy.
Getting a sulfur steam bath.
In the meantime?
There is a
fantastic
free course available
online through the University of Iceland
(I think) to teach the language at many difficulty levels. I'm still on
survival
, and that's just what I need!
Surviving/thriving in Iceland!
Have you ever tried to teach yourself a language? After learning French for over a decade, I am highly aware of the dedication and commitment required to even maintain the basics. Wish me luck!
All photo credit must of course be given to my talented Icelander.