I'm going on teaching practicum to the country in a few short weeks. Never having had any sort of real job, I was freaking out about not having anything appropriate to wear, and that I'd have to do a whole heap of shopping to find some suitable workwear.
It was only when I started pulling stuff out of the wardrobe that I realised, like any costume, my clothing provides. For any occasion.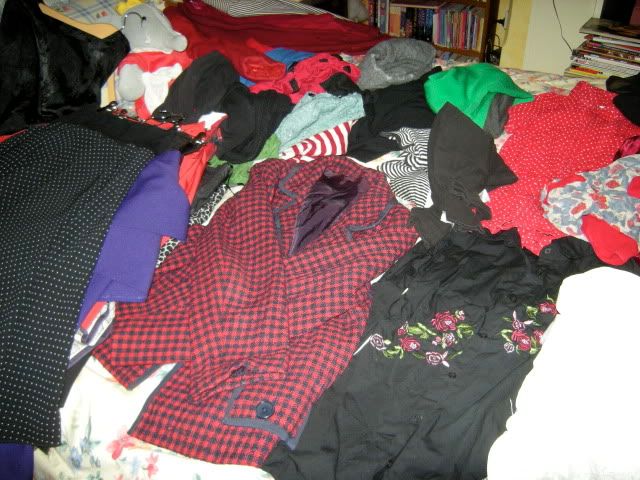 1. I think there might be too much there (you think?!?). I'm only away for five weeks...
2. I think I'm also overestimating the classiness of my country school. Apparently the principal wears polo shirts, shorts and sandals on a daily basis. Hmm. Then again, when have I been worried about being the sore thumb?