Hooray! It's Wednesday again! Why am I so happy about this? Well I've had a pretty great week all around, I'd say.
Here's where I was at
last week
.
Since then? Cranking assignments (or at least intending to), riding my bike (through the sun, through the rain, at morning and at night), going on dates (
looking at flowers
, drinking wine, watching
Alice in Wonderland
- finally, eating curry, watching QI, eating pancakes), business meetings (where I'm the only one there...), daytime sleeping (the seasons have changed),
brunch at the weekend
,
my cousin's engagement party
(!!!), a busy Sunday visiting all around town (my ill grandma,
Ruby Chew at a vintage fair
, afternoon tea party cider in St Peters and finishing up in Prospect), texting my sister (she gives good advice and is maybe a cat), finishing up
Rock of Love II
(finally!), anticipation about the future, lovely lunches with lovely ladies and a full day of professional development (phew!)
Et vous?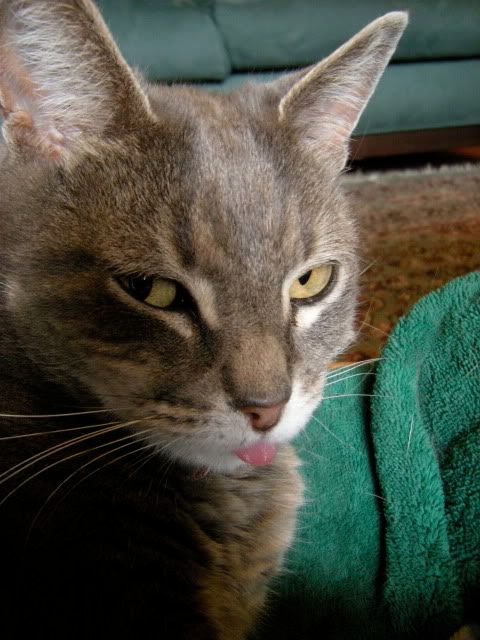 My constant companion throughout the craziness
I'm quite pleased as I've (finally) had a productive day and worked the bolts out of a couple of (painful, painful) assignments. Yay!