Saturday afternoon, I cried the dreaded lament, "Oh
dear
, I've nothing to wear!"
I had a dinner date planned and while I had ideas in my head I was opening my wardrobe doors and seeing a vacuum (not actually).
The outfit had to be warm enough for a ride on the bike but I also wanted to look elegant.
Thankfully, when in doubt,
wear red
.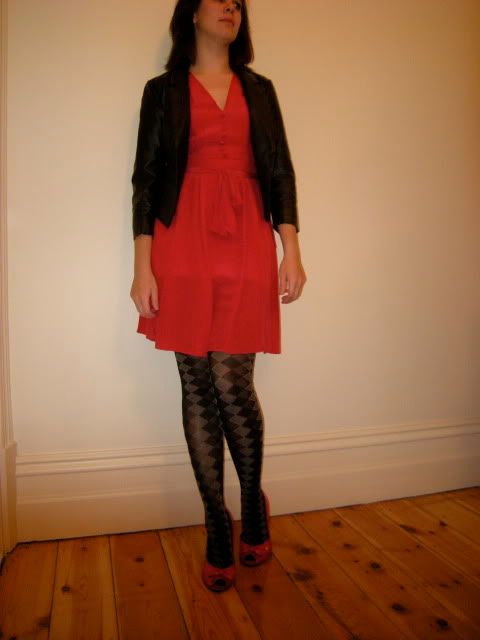 And for those wondering, the date went wellthankyouverymuch.