I wasn't going to post today's (Saturday) outfit as I didn't think it was much. This is what I throw on when I get up early to go for a bike ride, without putting any thought into it.
A girl on the street thought otherwise! She said I must have lots of lovely things in my wardrobe. Compliments from strangers are so sweet.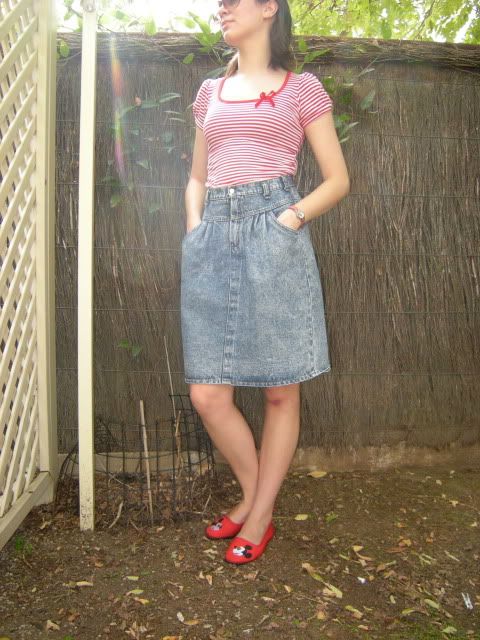 I'm kind of glowing.