Maybe it's because Lady Gaga is coming to town, but I've been wearing inappropriately short skirts this week. My classmate thought that my shirt was "pimp" but really it's there to make up for scarcity of my skirt.
Don't showcha your chocha indeed.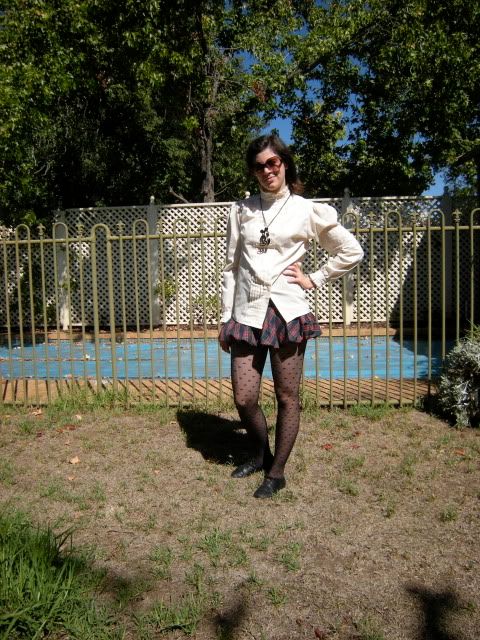 I thought the dotty tights provided a bit of modesty... I was wrong. Sorry to anybody walking behind me up the stairs.