Bonjour Sequinettes! Or perhaps I should say
¡Hola!
More on that later.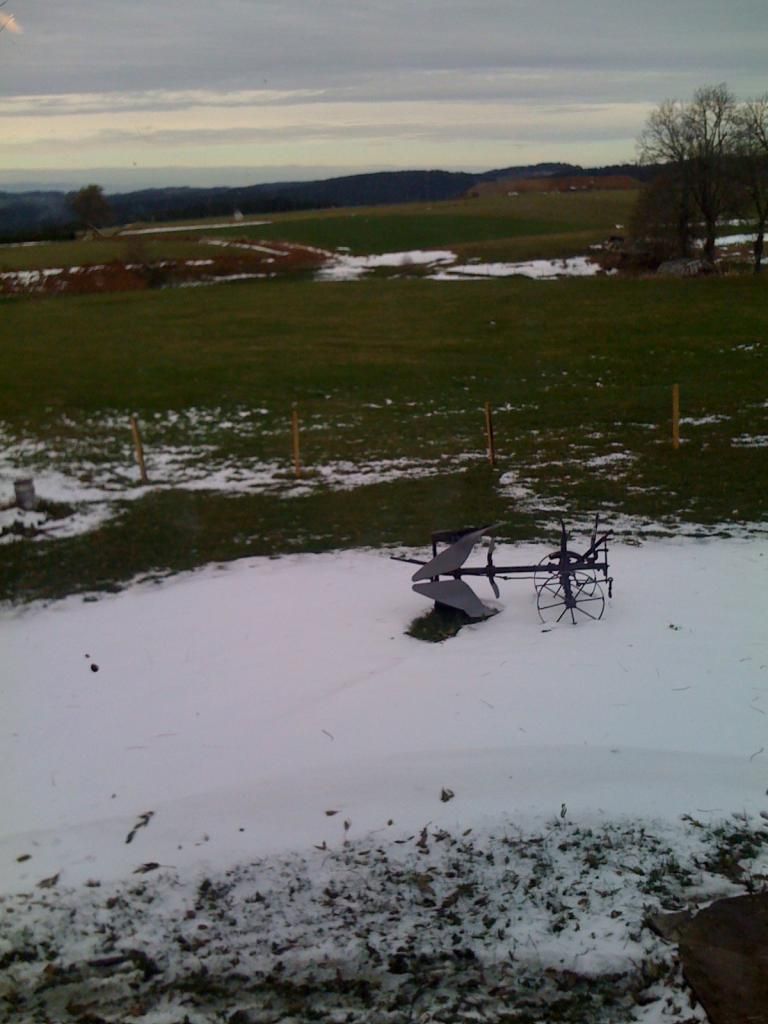 Snow!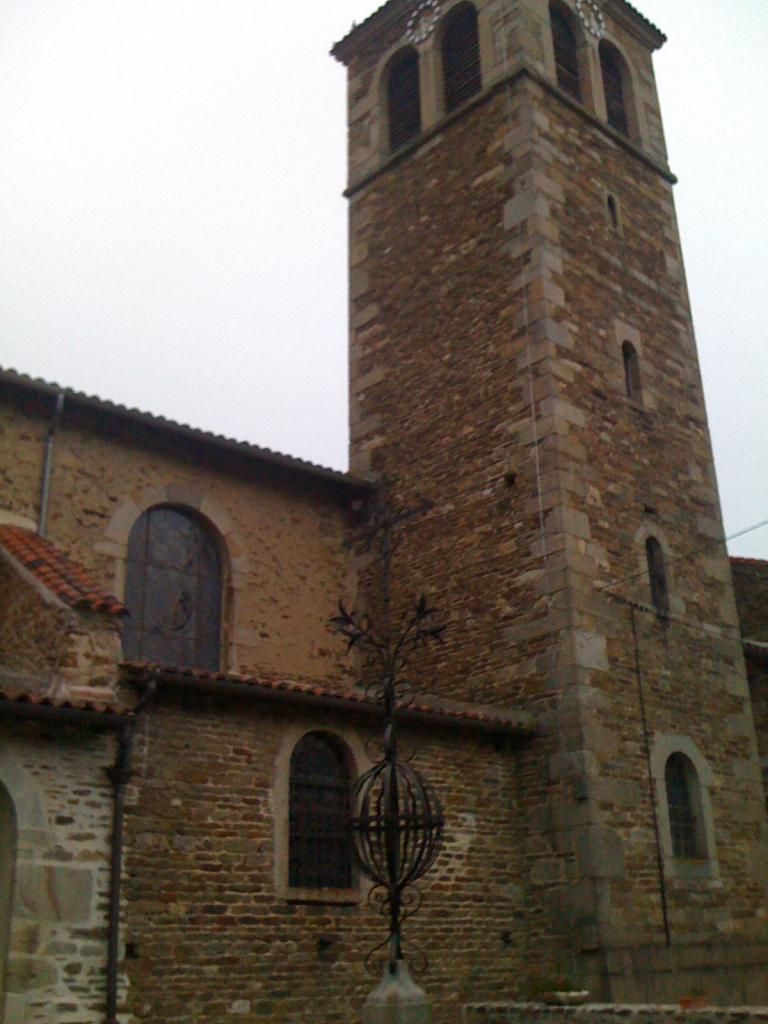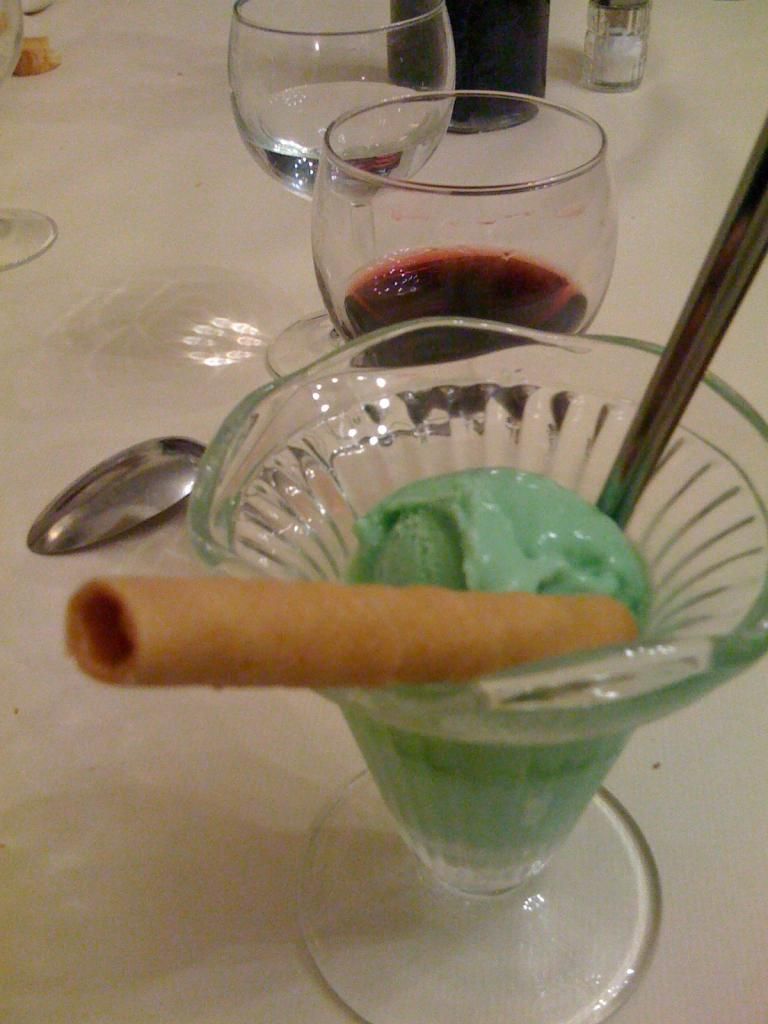 Obligatory red wine. Not pictured: fromage
Thursday morning celebrated the start of a new month.

We piled into the minivan and headed down to the local town for Toussaint mass. It was wonderful hearing a service in French, and singing the hymns. After, I visited the cemetery at the Hermitage and went for a forest walk. Beautiful sunshine put me in high spirits! I may have indulged in my latest guilty pleasure – recording audio messages for friends back home. Most of the time these occur at the end of a long night but this time I was just inspired by nature. Crispy, delicious snowfall.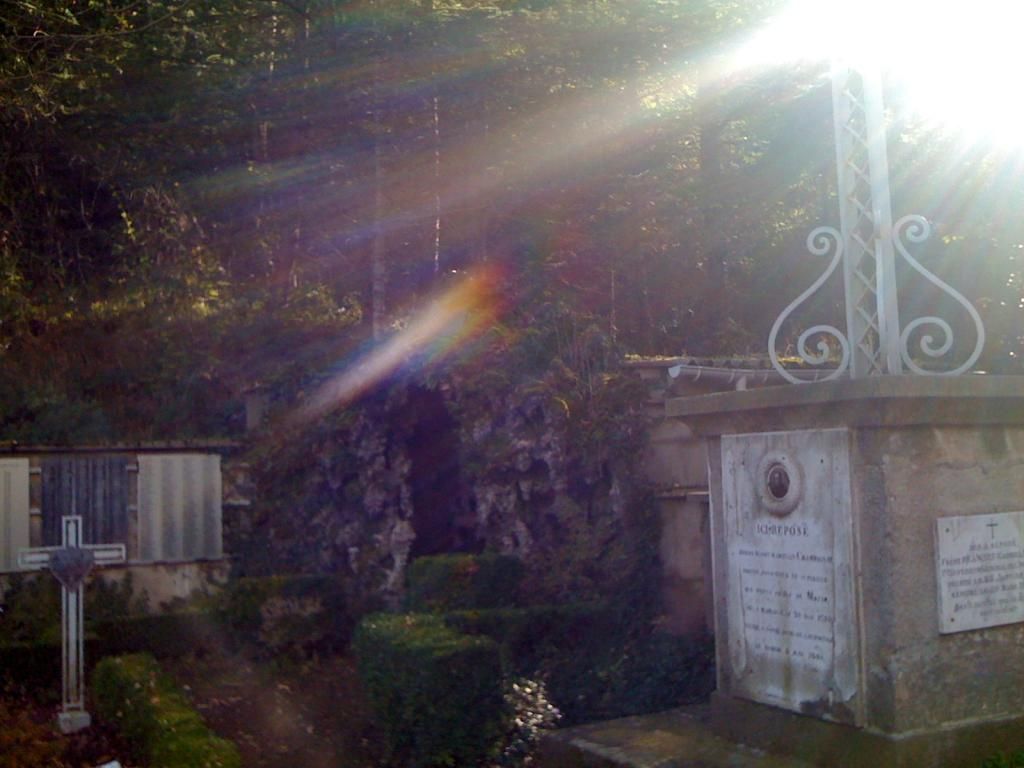 Hearts on the cemetary wall.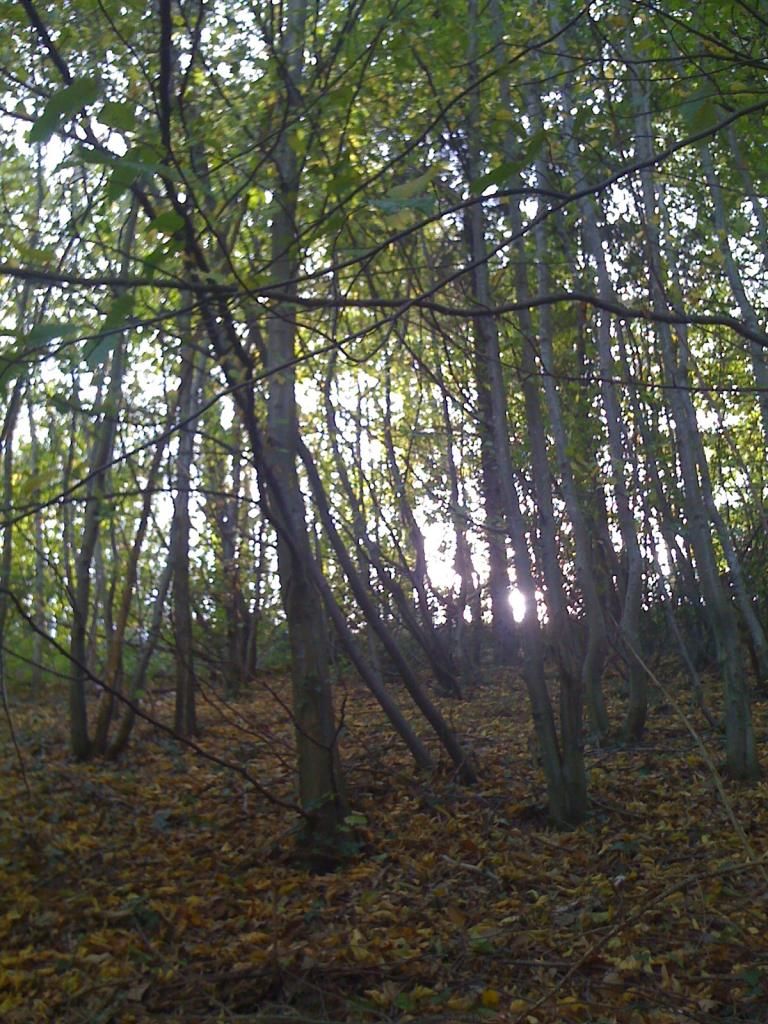 Sun peeking through the trees.
I had a beautiful few days welcomed by the Marist Brothers near St Chamond, but headed back to Lyon on Thursday afternoon for a dinner party, where I learnt a whole list of new French vocabulary. Being surrounded by the language is doing wonders, and every day I come across new words and idioms (usually when reading trashy magazines, I admit…)
Friday morning I explored the beautiful and informative Lumière Brothers Museum (definitely worth a visit!) before catching an eight-hour train back west to my home in Bordeaux. Being Australian, I suppose I'm not bothered by long journeys. Every Frenchie that I've mentioned this to thinks I'm insane. Geographical relativism?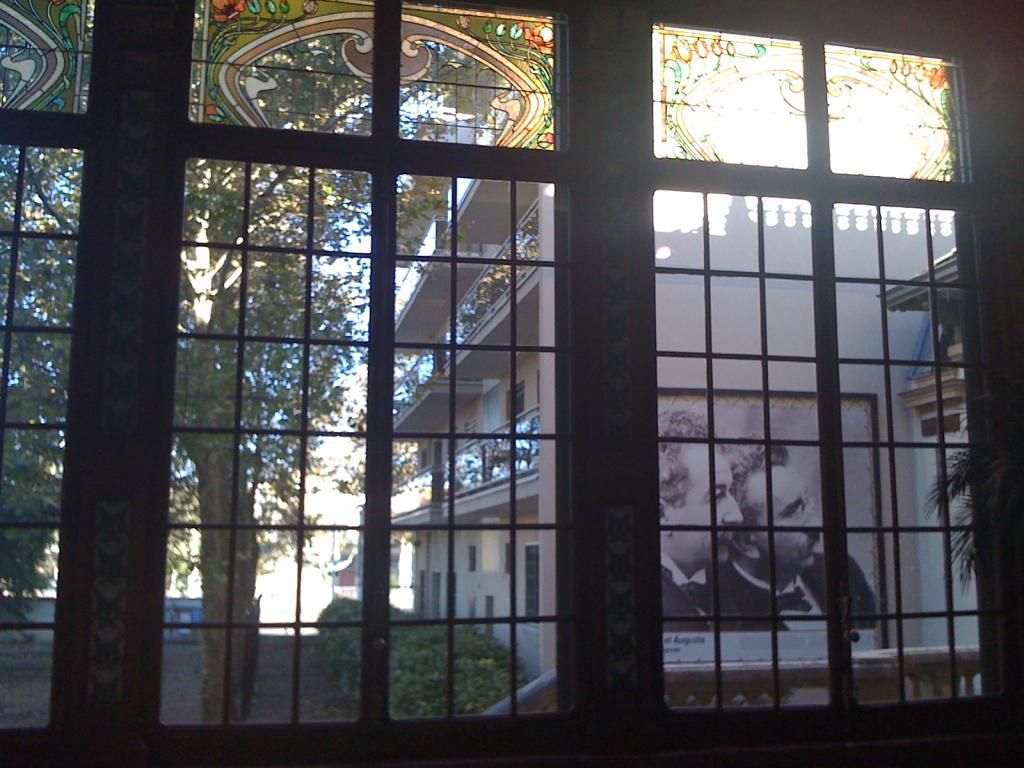 The Lumière brothers (what a name!) were pioneers in photography.
I packed my coloured pencils but forgot my colouring books (that I'm yet to share with you, oops!) Instead I doodled while listening to Radio National podcasts, before getting a bit of shut-eye on the train.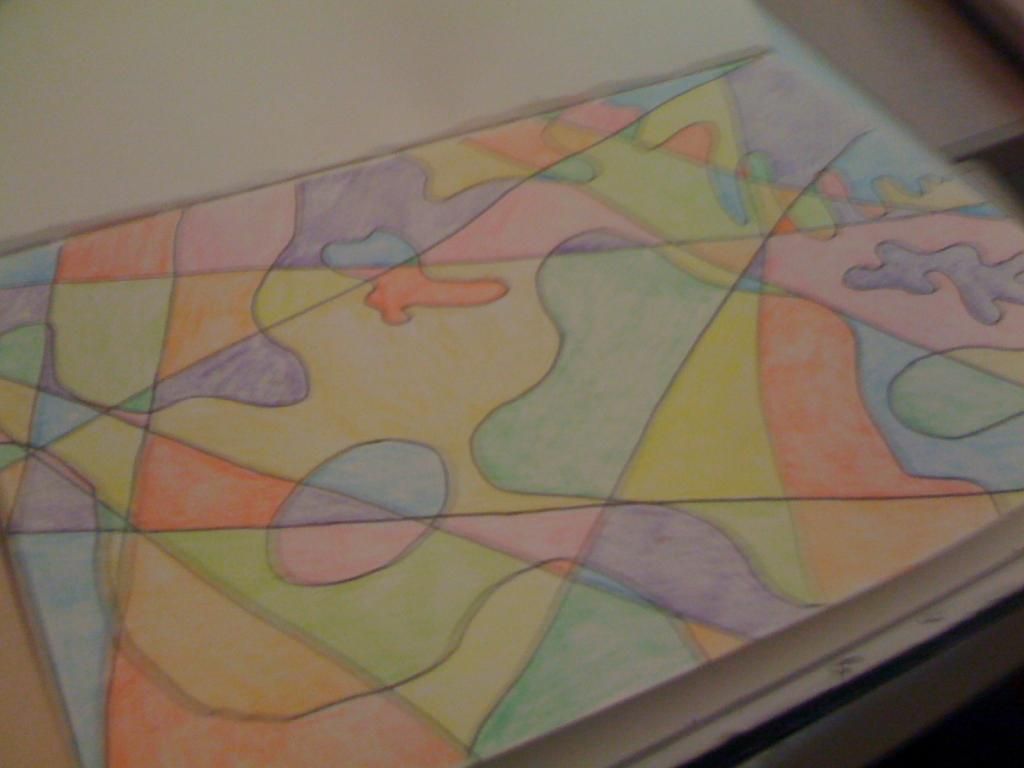 So relaxing.
(If you need a cup of mint tea at this point, it's probably a good time. Go on, have a slice of cake too.)
Caturday!
My favourite day of the week. 'Twas a bit of a do-day, with many errands to run for the impending arrival of… my parents! All the way from Australia, and only with me for 2.5 days. Totally worth it though.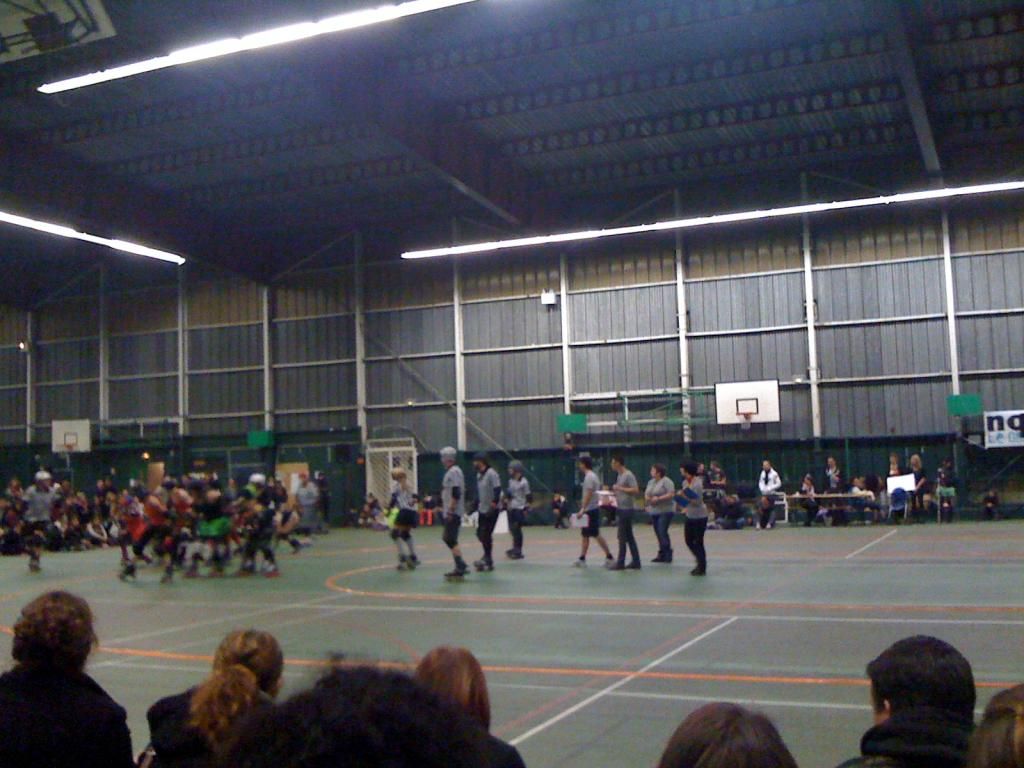 I also made it out to see the Bordeaux rollerderby, which was just awesome, as expected!
Over the course of these 2.5 days together, we:
·

Met each other at the airport, after successfully navigating all manners of public transport

·

Settled into a B&B that used to be a bordello, as it turns out (and whose owner took great delight in teasing me about my vegetarianism)

·

Consumed a mountain of seafood (them) and some wild mushrooms (me) (remember last time I ate at a seafood restaurant? Oh dear.)
·

Strolled along the riverfront (a seriously amazing walk) to my beautiful apartment – have I shared photos yet?
·

Drank amazing red wine and nibbled on gourmet desserts with my housemate

·

I may have also taken two very jet-lagged people home early and then partied on with my friend, taking out a not-so-shabby 5th place at the local quiz night
·

Visited France's biggest independent bookstore, where my mother nearly collapsed from the sheer joy of it
·

Enjoyed beautiful homemade food at an arty café, called … Arty Café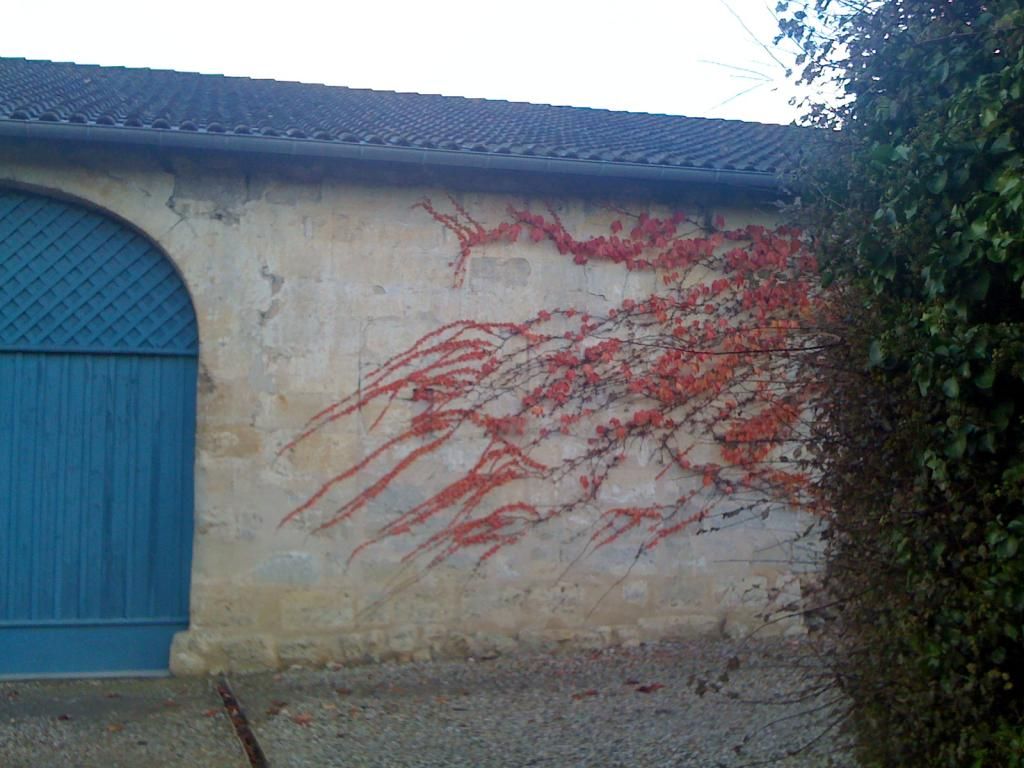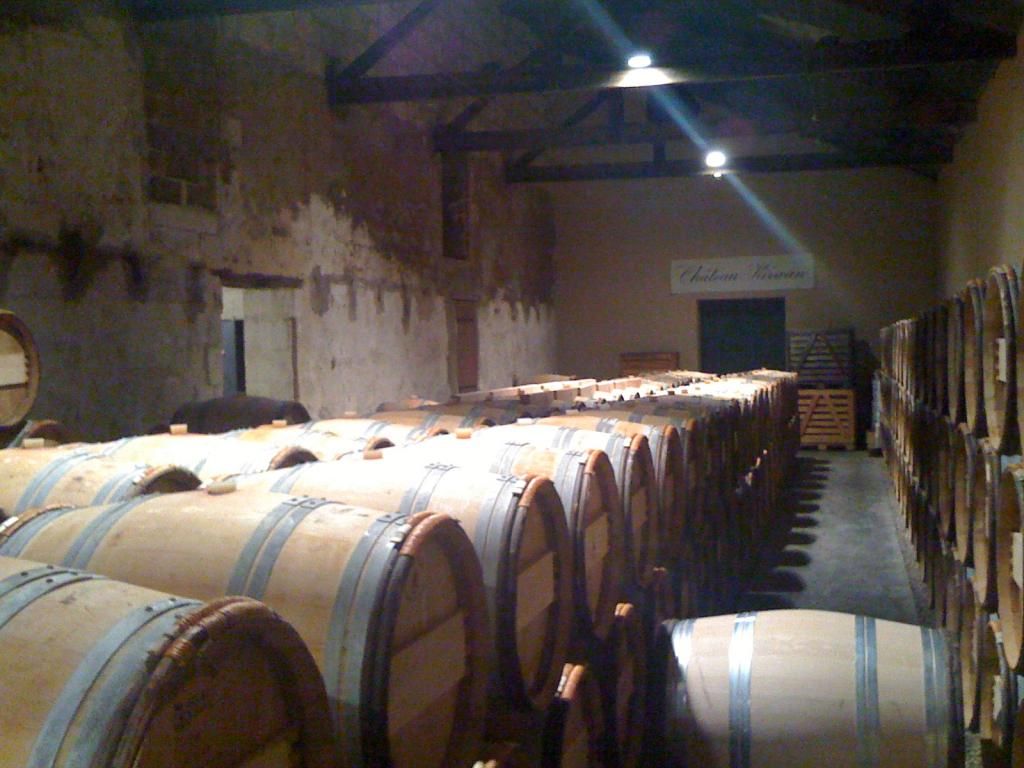 ·

Were chauffeured out to the Médoc wine region, where we explored vineyards, châteaux, and tried some very tasty reds (even mom enjoyed the afternoon!)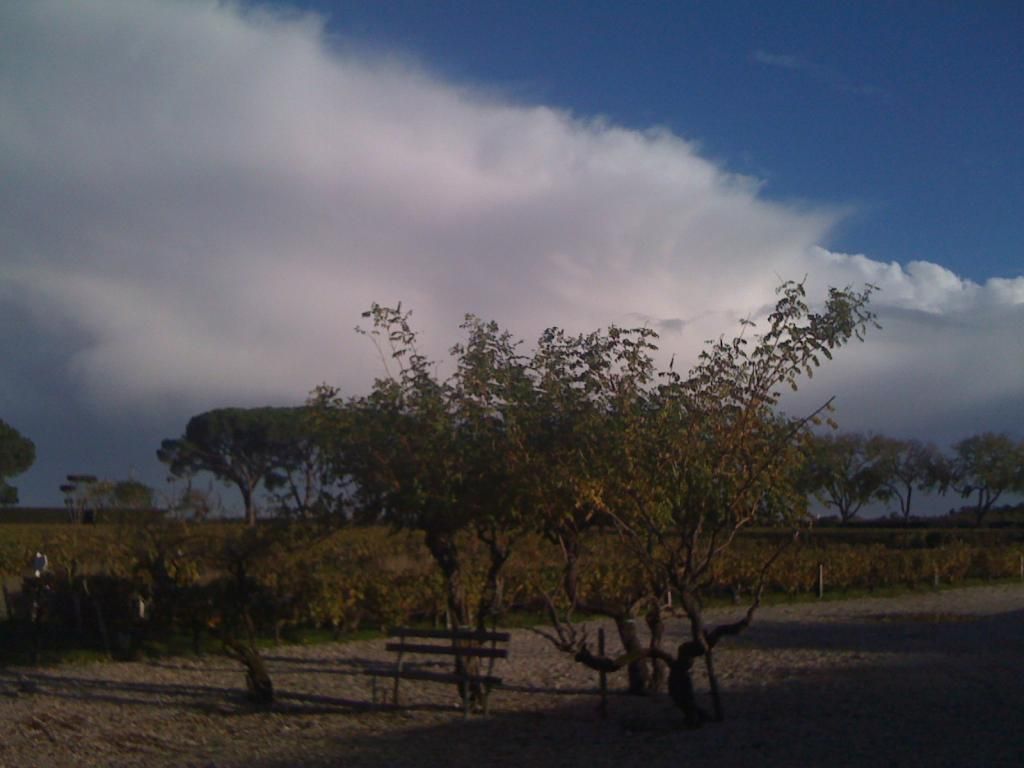 ·

Wined at the Maison du vin and dined at a quaint brasserie where dessert was a party!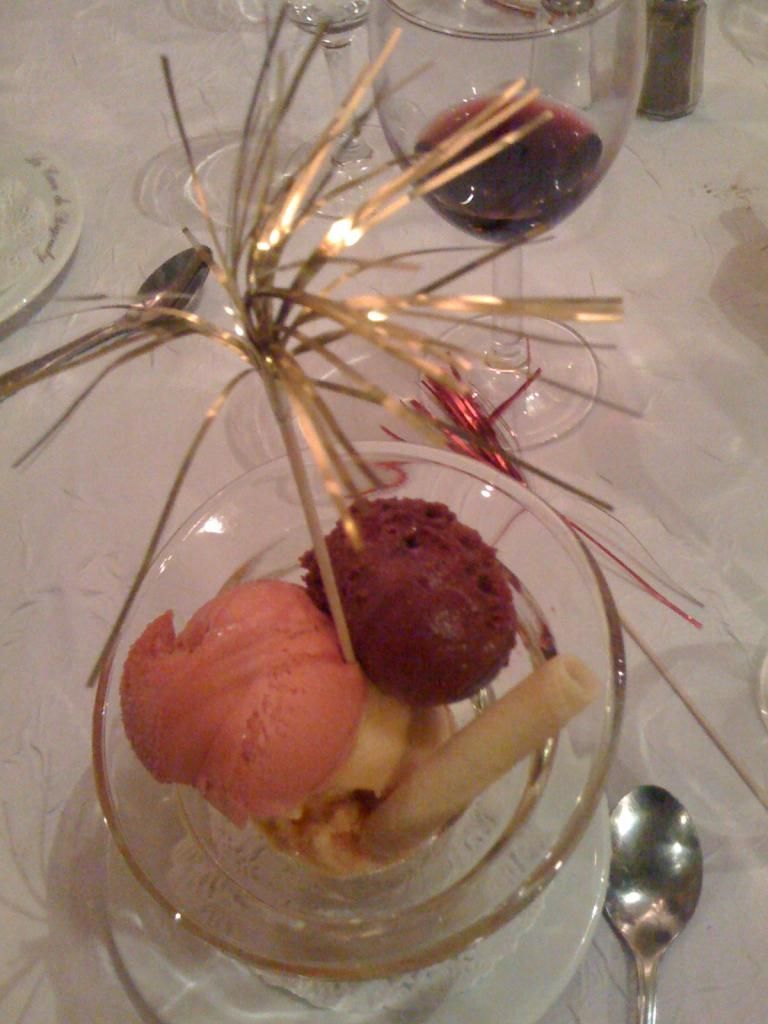 Sorbet party
·

Were led on a two-hour guided tour of the historic parts of the city (that I'd whizzed past on my bicycle previously but not really stopped to take in

·

Dined at Paul's Place, of course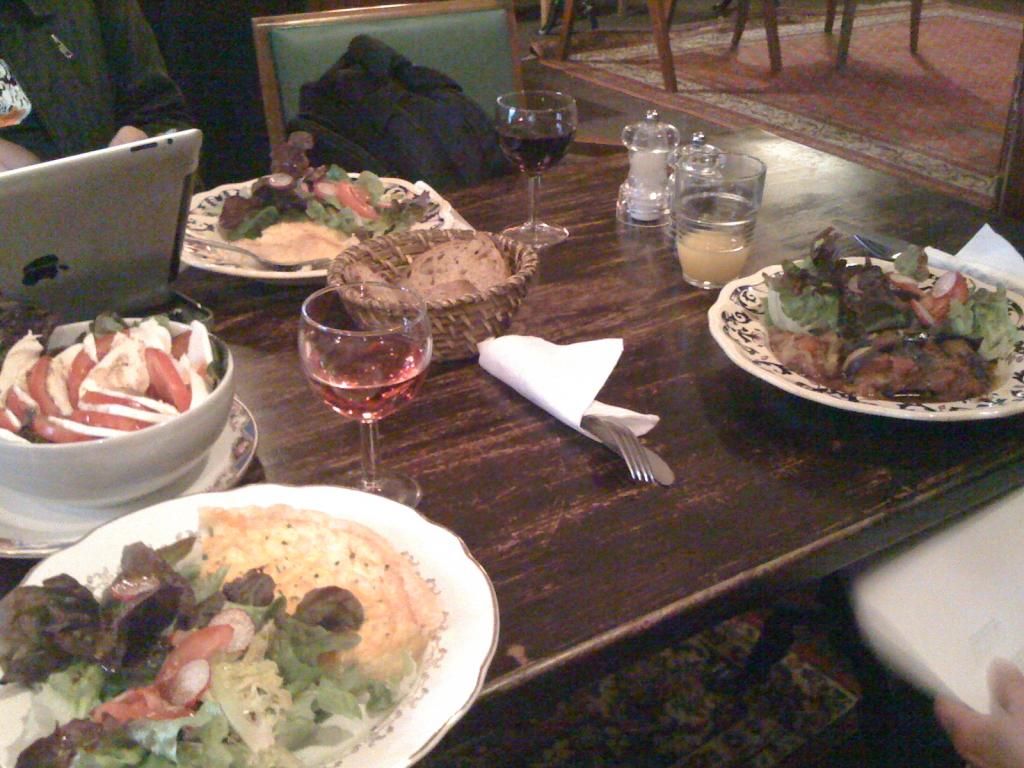 So good.
·

And walked off all those carbs with a stroll in Jardin Public, which was hosting a beautiful display of autumn colours and the local library, where I borrowed my first bandes dessinées (French graphic novels)
What a whirlwind couple of days!
So why the ¡Hola! ? Yesterday, before heading out for a night of bar-testing (it's my friend's job – brilliant, right?) on a whim I purchased myself a flight to Barcelona to continue the fun times with my parents on their European jaunt.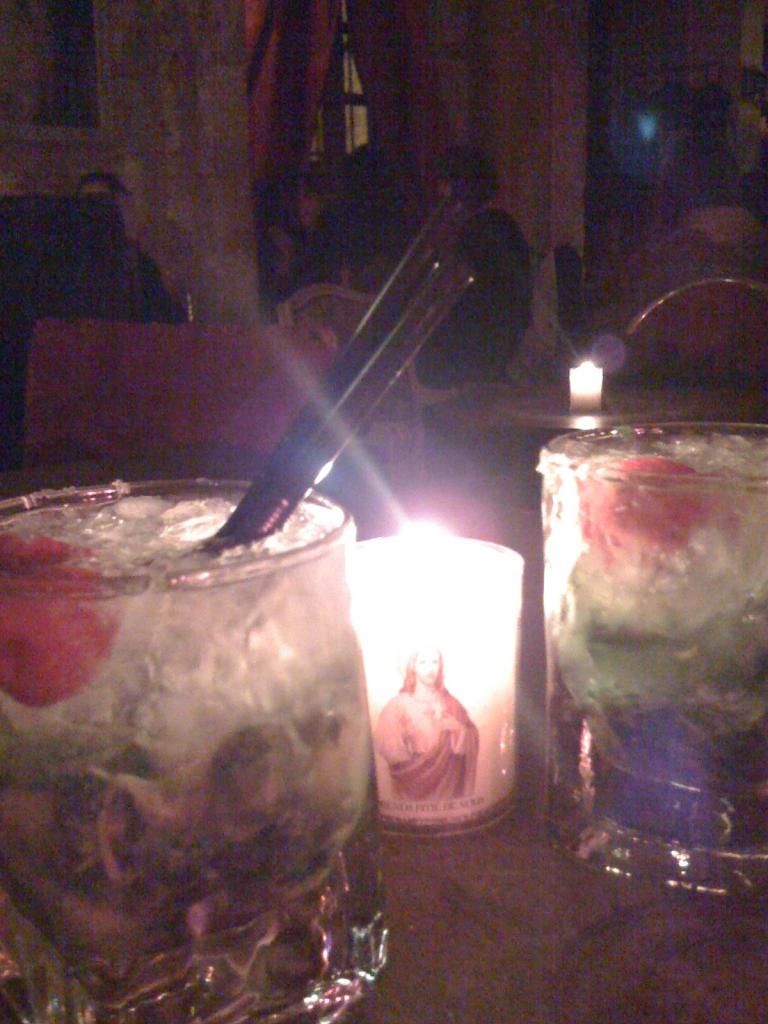 These mojitos got a pretty good review...
I can only imagine that the coming week is going to be as chargée as this one! Hope you are all enjoying the adventures of life. For now, adios from España!