Dudes! E.P.I.C. week. Here we go:
Arrived in Melbourne last Wednesday night and was chauffeured to my best friend's house. Meeting of pets and mates preceded a delicious sleep. Thursday brought
picnicking and exploring of the city
. Friday, I polished off my book and we made preparations for
the ultimate barbecue
whilst enjoying the Summer heat.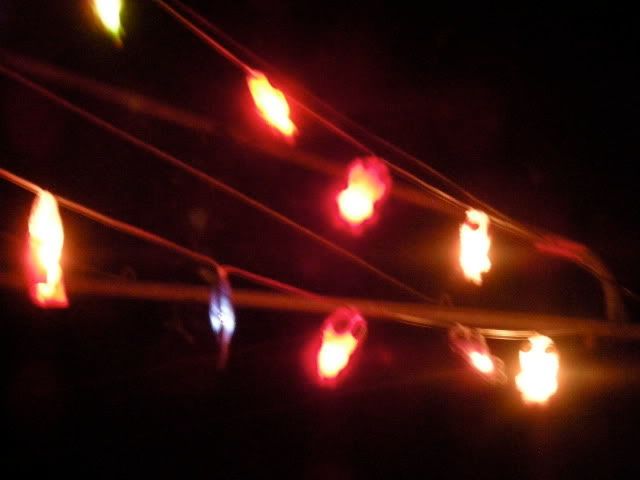 Mood lighting
Caturday? Brunswick brunch with lovely ladies. Then back to bed for catnaps and reading the afternoon away. Sometimes there's nothing like chewing the fat with your lady friend in your knicker pants.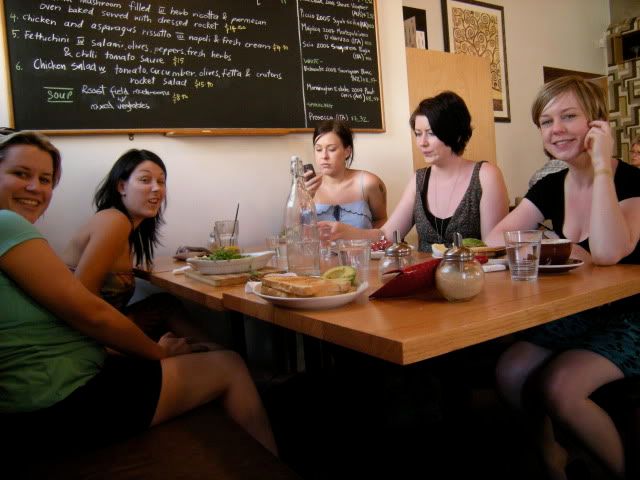 I don't do second takes.
We got up early on Sunday and took a tram to the art gallery to see a special exhibition. Then it was
rush rush rush
back home to pick up my bags, a sick passenger, and onwards to the airport. Finally, I was heading home....
I tried not to cry when I spotted Mom and Dad holding flowers at the airport. Tears of joy, of course. Mom had decorated the whole house for my return, and I finally was able to see my renovated room: it's gorgeous.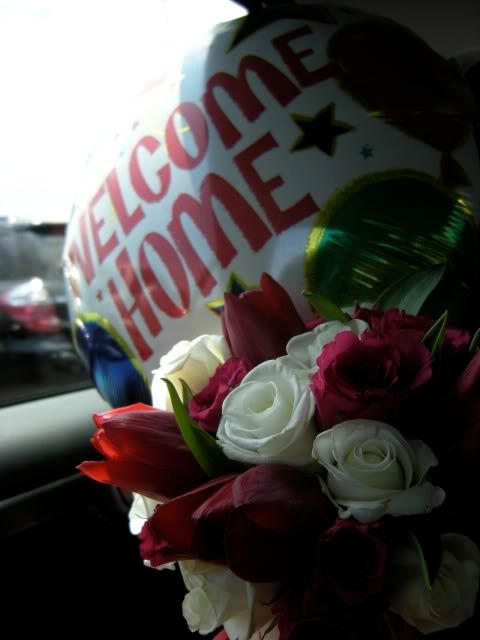 We invited friends and family round for afternoon tea on a gloriously sunny Sunday. Bliss.
Since then
? Getting things done (sorting out uni, buying books, applying for a police check, making phone calls, unpacking)! Being the perfect granddaughter (afternoon tea on Tuesday with a three hour round trip, watching the other grandma play ten-pin bowls this morning and bringing doughnuts for morning tea)! Seeing friends (night out on Tuesday, headed back to concert band tonight)! Keeping in communication with my friends overseas! Reading! Job interview! Riding my bike! So much to do before uni goes back next week. I'm pretty excited.