One of my primary motivations of going to
Geneva
was being invited to tour the
CERN facility
. The
Organisation Européenne pour la Recherche Nucléaire
straddles the French and Swiss border and is home to the Large Hadron Collider, a giant particle accelerator deep underground.
The visitor's centre plays host to an interactive and informative museum, accessible to different levels of student ability.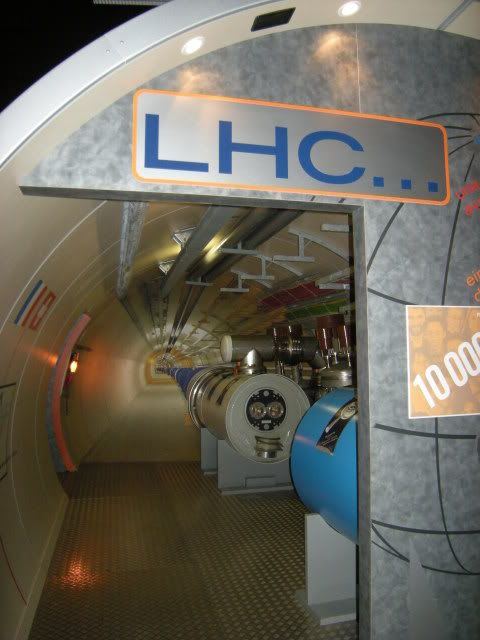 While visitors are no longer allowed access to the detectors underground, we were escorted to the ATLAS experiment control room to discover the particle detector. The magnitude of this experiment, both physically and in terms of data acquisition, is mind-blowing. A triumphant feat of civil engineering to install 7000 tonnes of equipment 100 metres underground.
I'd like to thank the Visits Service of CERN for such an informative and exciting morning touring the facility.