Ah you patient darlings. Neverwemind that it's already December (how did that happen?!) Onwards with the frocks!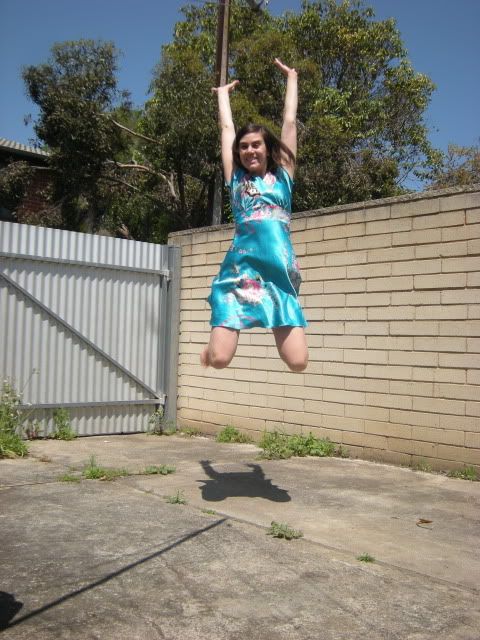 Happy that it's the weekend! First shot lucky for this photo!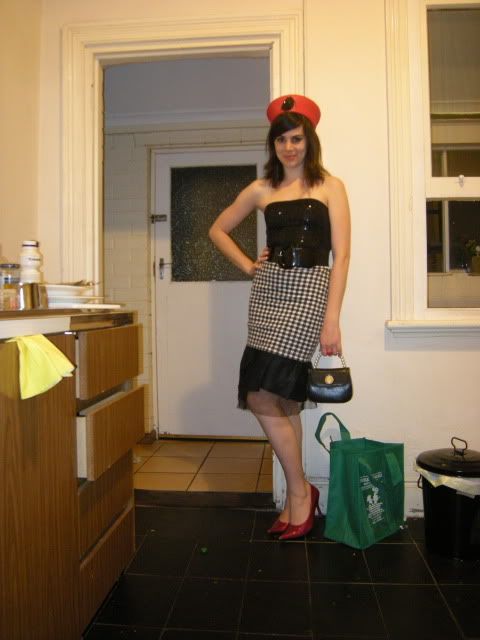 Dressed up to watch the manfriend's gig at Rhino (NOT the zoo, funny iPhone.)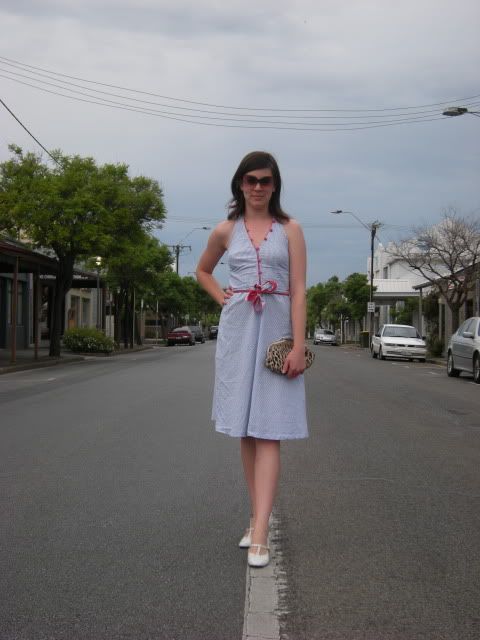 Sunday lunch at the markets.
Back to work. Happy face!
Madame Watermelon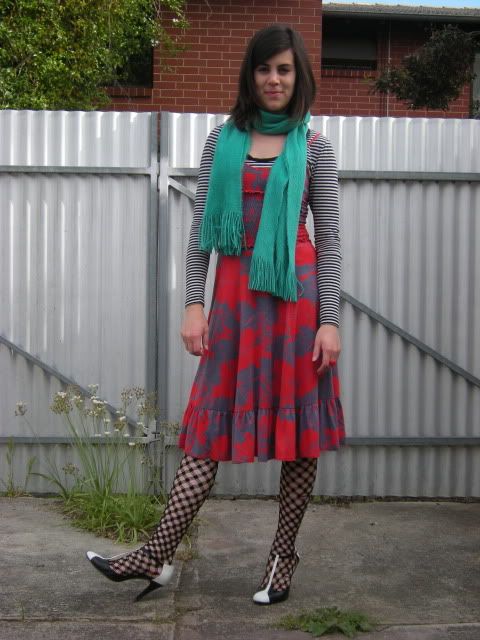 Lots going on with this dressfit!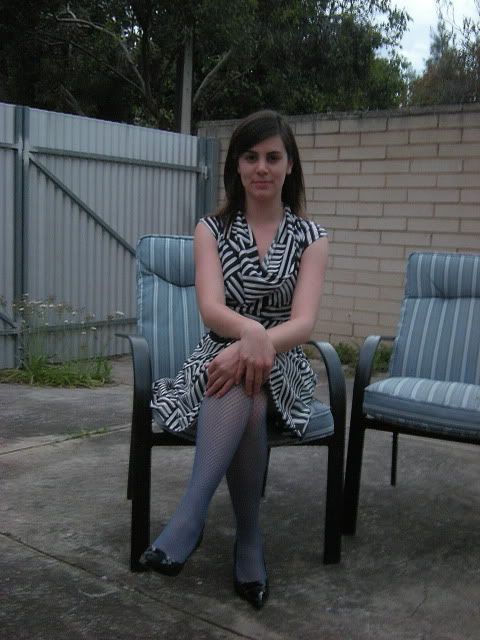 A bit sedate. Hard week.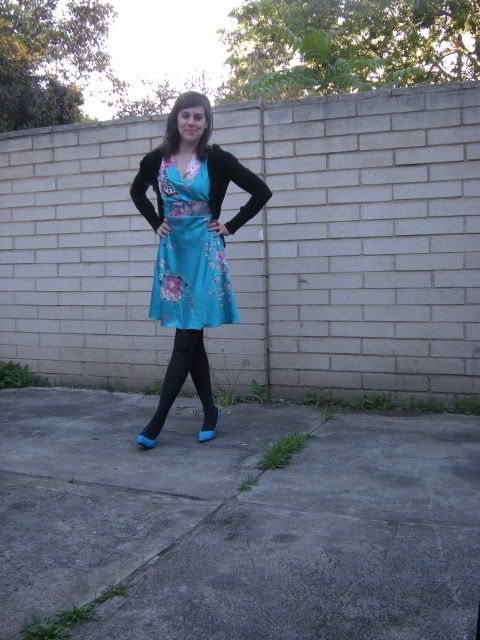 When feeling blue, wear blue.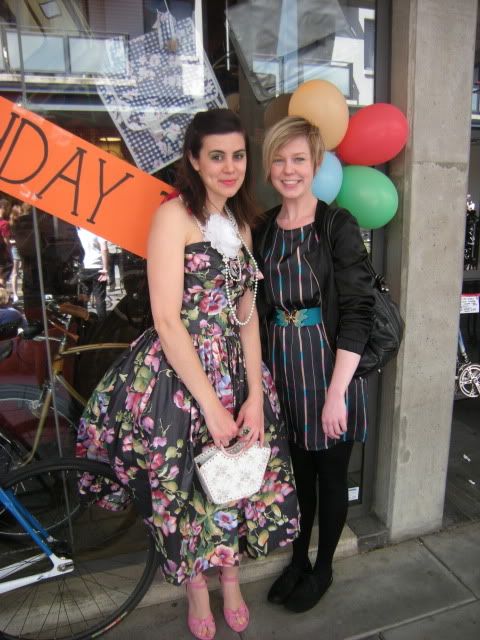 All dressed up with the best friend to celebrate Treadly's first anniversary!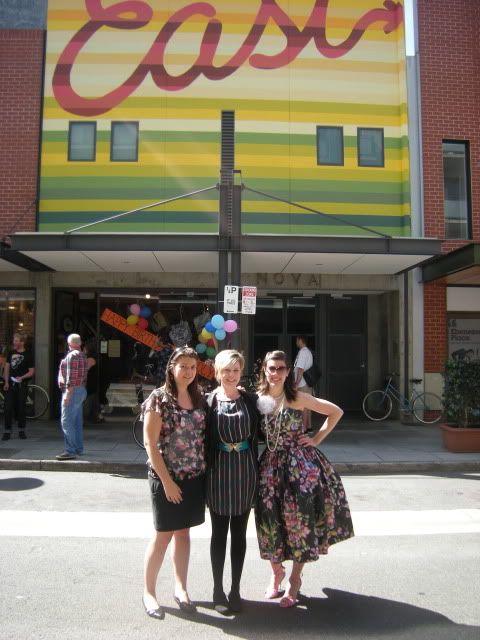 My friends Sam and Em have been peddling (ha!) their wares for a full year now. So proud of all they've achieved. We had a bicycle judging competition in the street. Devastated I didn't take out the prize for Pretty Lady Bike!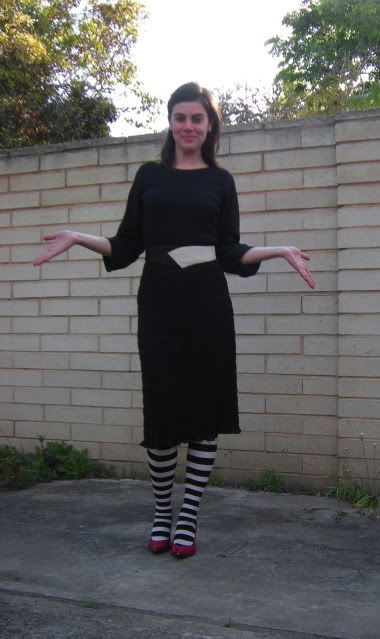 And that's it! Black for Halloween and to suit the general mood. More trying times.
We made it! Follow weeks
one
,
two
and
three
or be thankful that you'll finally see Sequin Cat in pants (horror!)
To be honest, this challenge was supremely do-able for somebody with as full a wardrobe as mine. I'm trying to cut down on my possessions, but I just really, really love dressing up.
I hope you've enjoyed the many days and nights of dresses during Frocktober!