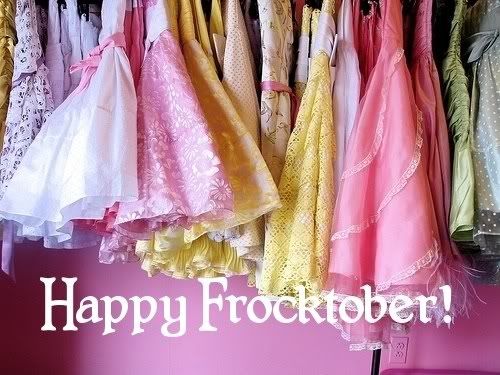 Picture modified by me; original source here
Back in September, I set myself the challenge of
wearing a dress every day
for the month of October. Lots of bloggers did this to raise money and awareness for ovarian cancer; I was behind the times a bit and instead just did it for myself as a clothing challenge.
Having come out the other end of it (I wore a skirt today!) I have to say how much I enjoyed the challenge, and found it relatively easy getting dressed - no thoughts about matching colours/patterns/shapes, just a dress and I was... dressed.
Enjoy Week 1 of Frocktober, 2011!