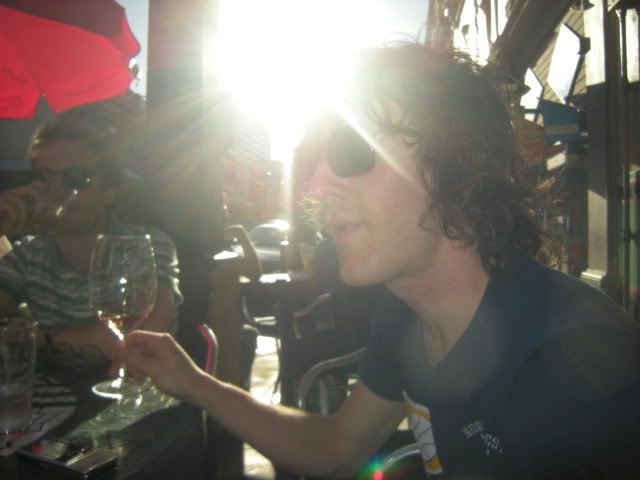 Afternoon drinks in the sunshine. I love Summer!
A most enjoyable week with a bit of time off to spend with friends and family after
last week's hecticness
!

Spending time with
Mom for her birthday. Cooking two cakes! Volunteering at the library! Going out for lunch! Seeing the new Narnia film in 3D! Hosting a birthday party!


Ruby to celebrate her artistic fabulousity! Attended her graduate show on Friday night then went out to dinner with her friends after. Wonderful! Champagne all round.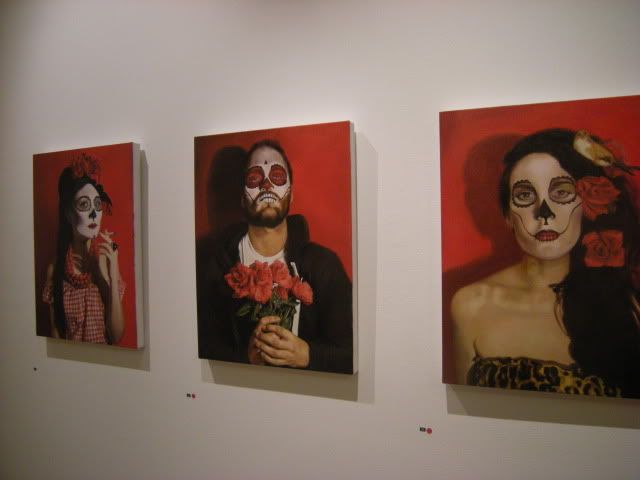 Ruby is insanely talented!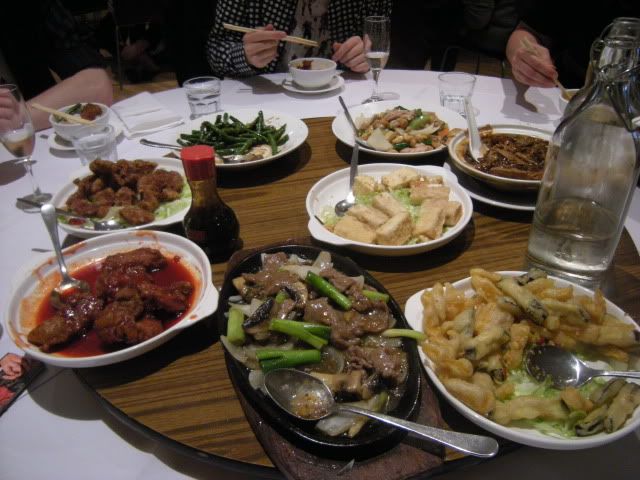 Manfriend for a cosy night in. Rode to his place on Friday and found him almost asleep. Pancakes and port on Saturday and watching Harry Potter in bed. We're trying to catch up with the whole series before seeing the most recent one at the cinema.


Myself. A much-needed Saturday night in, although it did feel a little strange.


More talented friends! Attended the MAPS advanced diploma graduate screening at the Mercury. So enjoyable watching the short films. Then it was half-price cocktails at the Sceptre to celebrate teaching success and birthdays. Last stop for the night was the pub, which is a bit like Cheers.


The inlaws. Spending lots of time with UK based sisterinlawish and her husband, who are in Adelaide for Christmas. It's lovely. Eating good food and drinking fine wine. On Monday night we attended a choral performance at the Cathedral.... amazing. My own mother came along too so now all parents have met...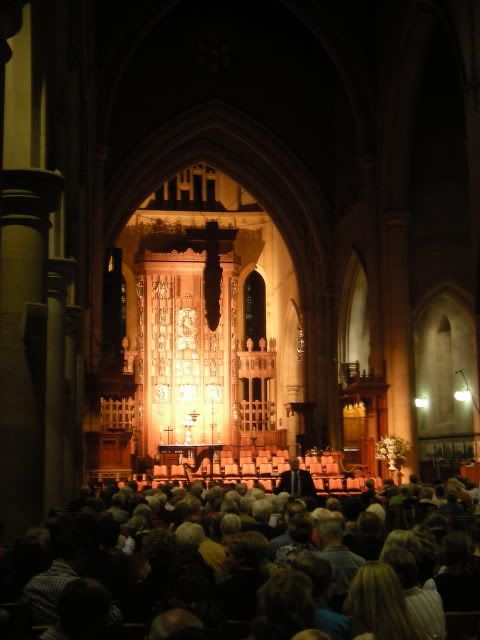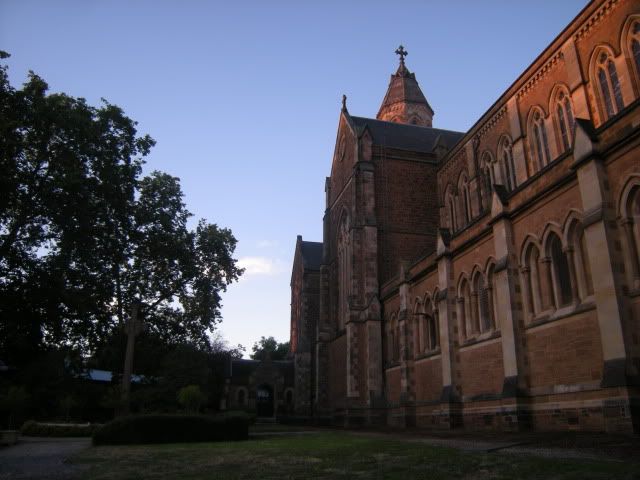 The Doctor. Hopefully the last travel health check we'll need before we head overseas early January.


My very own Samantha Jones. Cinema and wine date last night with lots of girly gossip. Just what I needed.


Staff at my new school. Popped in today to fill out some paperwork and have a tour of the historical buildings! Everyone is so friendly and helpful.
I say it was a less busy week but it sure doesn't look like it! Summer holidays are a wonderful thing.