Oh, how I love dressing to a theme.
Remember back in April how I dressed "Easter" during a little holiday in Perth over the break?
I decided I wanted to achieve similar greatness during my summer(winter) holiday to Darwin. My excellent boyfriend suggested "Safari" for this trip's theme. Leopard print it is!
As is my tendency to pack at the last minute, I felt a little apprehensive about how this one would pan out. Thankfully, my carry-on provided!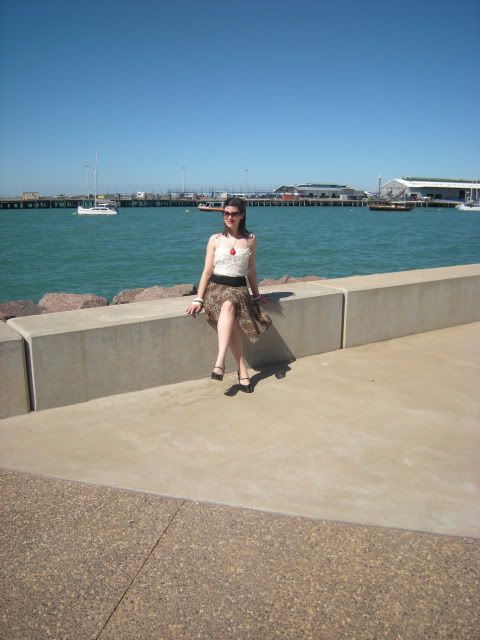 Et voilà! We've already started planning next year's trip...