Golly Wednesday night felt cold! I had a rehearsal with my band scheduled so I searched for the cosiest fabrics I could find (wool and fauxfur) and headed into the night.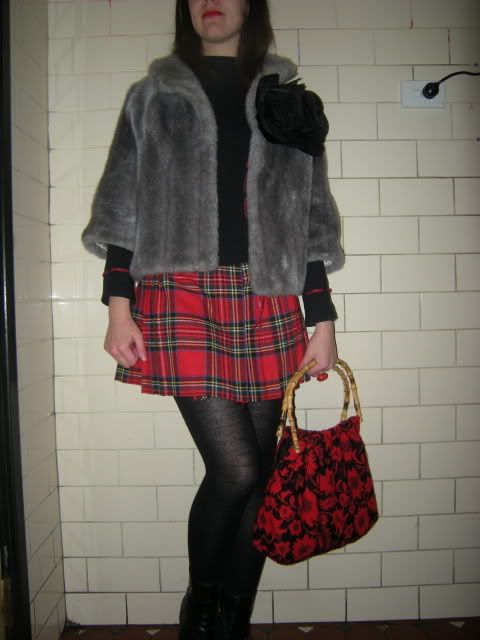 Apologies for the hasty snap taken in the bathroom of the Exeter.
As if a faux-fur cropped jacket wasn't obnoxious enough, I felt the need to add a corsage the size of my face.
Headed to the pub after for some cozy red drinking and reading of
The Hobbit
.