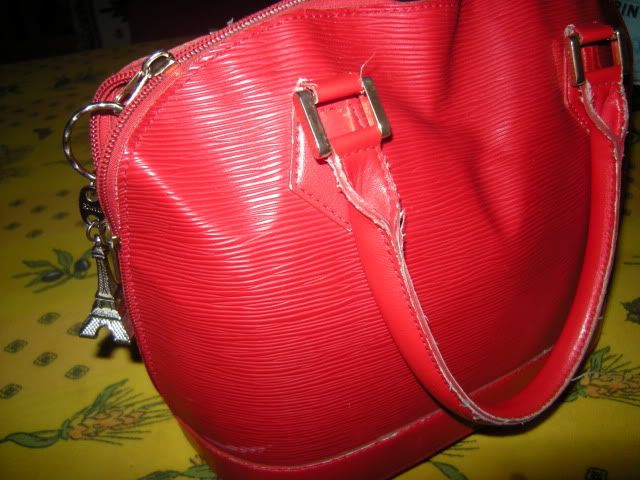 In French, when something is disorganised it's not just called a mess, it's called a
whorehouse
.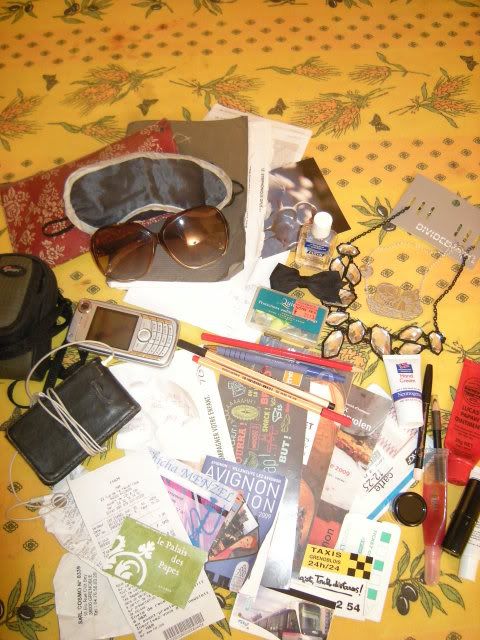 Clockwise from left: camera, wallet, eyemask (!), giant sunglasses, diary (with orchestra membership, sketches, postcards and lonely planet pages tucked in), hand sanitiser (swine flu!), bow hair clip,
earplugs
, two necklaces, assortment of pens and a pencil, Neutrogena hand cream, two eyeliners, pawpaw, lipstick, lipgloss, hair creme (! Free sample at Kiehls), Carte 12-25 (reduced fare on trains!), ticket to see Massive Attack, train tickets from Lyon to Avignon and back to Paris, various jumble of life (Grenoble taxi business card - don't know when I got this, travel tickets, Velov' tickets, Avignon art fest brochure, brochure for the
Palais des Papes in Avignon
, Avignon tourism pass, business card for the
Moroccan teacave in Lyon
, Palais des Papes admission, receipts from H&M, business card for a shoe store....), iPod, mobile phone.
Oh dear. I really don't know how it all fits in such a compact bag!