Riding through the streets of Lyon without a care in the world. The beautiful rivers, and the inspiring architecture. Moroccan mint tea and homemade pastries. Walking up a hill in the dark to sightsee over the city. Cheap Chinese and winning a quiz night. Drawing caricatures of each other and pen-ink tattoos on bony wrists.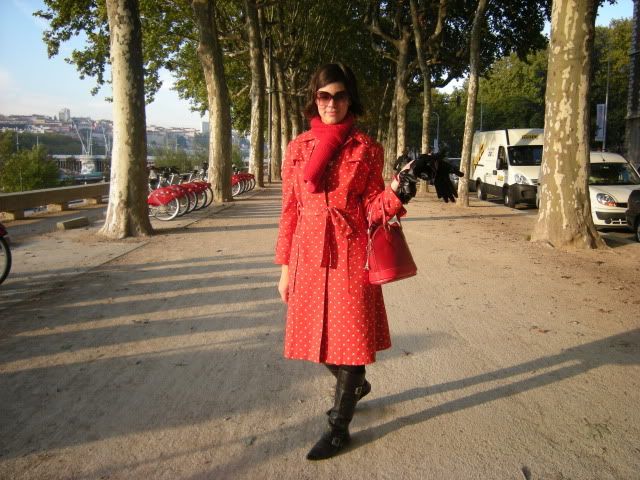 Oh, I can't even recall what I have on underneath this coat. Warning, I could be totally nude! But with the cold weather, I'm doubting it.
Deliciously sweet and warming!