Down in the Pyrenées
I took a walk through some isolated forest
. It was a beautiful Autumn day and all I could hear were dead leaves falling off the trees.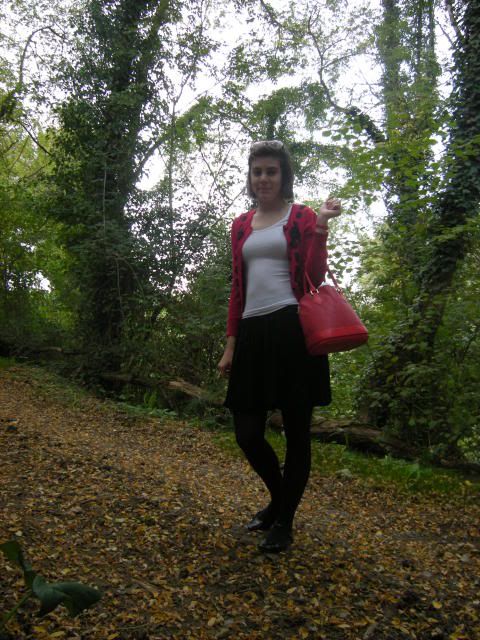 Little Red riding hood indeed!
I got a bit worried when I came across some bulls in a field and they were staring me down. Then I realised I was wearing a red cardigan. Run, Sequin Cat, run!