Bonjour à tous!
What's changed since we last spoke? Well there was that whole Christmas/New Year's week of festive madness. I worked a lot, drank a lot of champagne and had random times with new friends. Great, great, great.
I met up with my cousin and her partner for a Parisian dinner date; we got lost in a Christmas tree forest in the latin quarter. After delicious Nepalese food we retired to their hotel room near the Jardin du Luxembourg and wrote a letter to our grandma. The following day it snowed and he proposed. Love!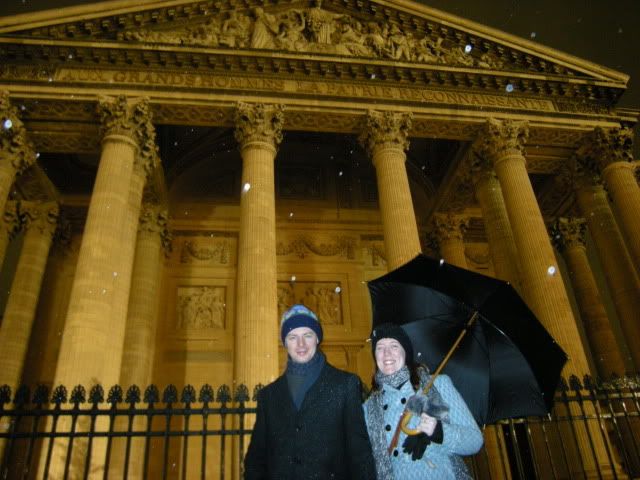 Keeping it real at the Pantheon
New Year's Eve was a blur of colour and friendship. As the clock struck twelve I was running down the country lane to my midnight kiss, then danced the night away.
Otherwise I've been patting pets on sunny days, playing board games with little ones, going out to dinner, running errands locally and watching movies (in bed or on the big screen on icy evenings!)
Friends, I've been so happy lately. I hope you are too. Everything is working out just perfectly, and there is so much to look forward to.