It's finally August! Just one month of winter left, baby!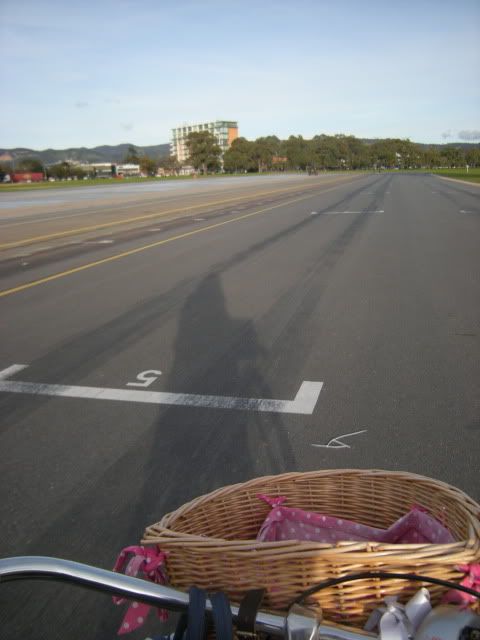 Reading... departure boards,
lots of books
, University notes.
Listening... to
Phoenix
still,
Band of Horses
(hurray!), thunderstorms, the new
Jonsi
album (so good!),
The National
(comme toujours) etc....
Watching... the weather report in many cities, an Audrey Hepburn film in bed, my mom clear out the house of worldly possessions, some sneaky episodes of
The Amazing Race
.
Buying... bus tickets, dinners out (still!), red wine, it.
Wanting... a few things - I'm compiling a mental shopping list as my birthday's coming up, not to be back at Uni (that enthusiasm lasted long, didn't it?!), not to be allergic to animals, a few extra degrees on the thermometer when I hop out of the shower.
Making... plans yet procrastinating on overdue projects, music with my band, cutbacks in many areas of my life.
Loving... red wine on cold nights, time spent with friends, lazy mornings in bed, apples as sustenance, cycling on pumped-up tyres, feeling proactive and that I'll achieve good things, time out for reading, my heart ring (still - voodoo), wearing a (faux) fur coat to Uni, having my hair washed, being upgraded to business class, family fun times, a very musical month.
How are you all coping out there?
Let's make lists and make things happen.