But not really with a vengeance. Just happiness!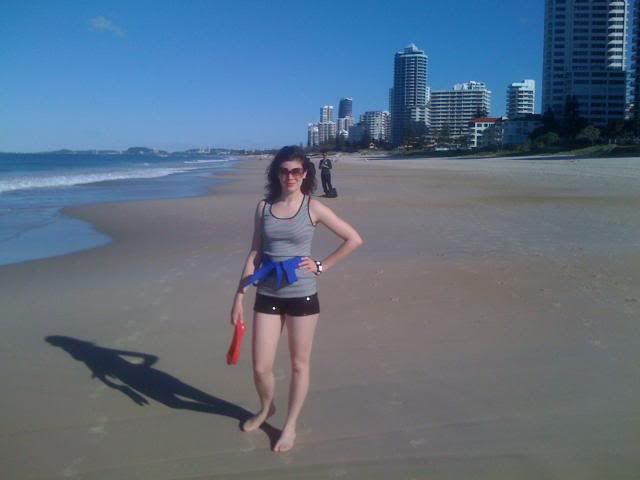 Tried to find the most Australian photo I had. Note from hair length that this photo is... old. Anyway. Straya!
I've been trying to readjust to a
totally different rhythm
. Staying in the same city for more than four days. Sleeping in the same bed every night, and not changing time zones. Having a shower whenever I please. Using a
diary
to keep appointments.
It's weird yet pleasant. I'm seeing family and friends again (and lots!) I'm sharing time with my cat. I'm visiting my local libraries and stocking up on delicious reads. I'm cooking.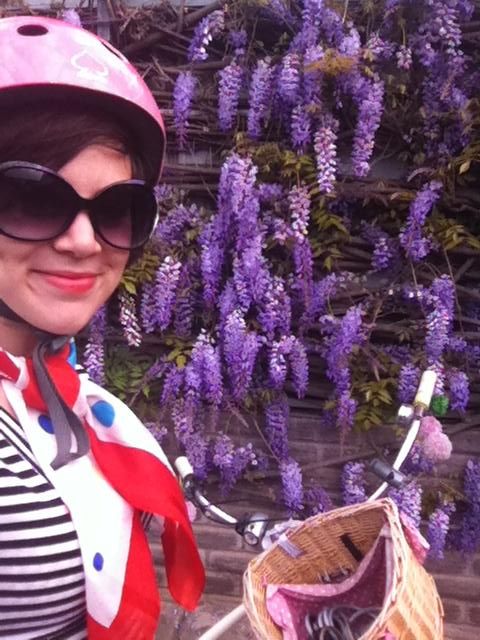 More like it! Cycling to my grandma's place on a sunny spring day.
However, I've been alternating between
completely
stressing myself out with trying to set up a life again, and chiding myself when I do take some time out to relax (gosh this weekend was pleasant).
Perhaps I should take some tips from when I
last came home after living in France
?
Any advice?