Yes, oh yes (oui oh oui?), just
10 days ago I was in Paris
, saying
au revoir
but not
adieu
to the City of Light.
A lovely way to bookend my year abroad (
remember how I taught in Bordeaux
?) and see some friends and sights.
I thought I'd collect some happy little snippets from around town.
I like/
J'aime
:
The Metro station Bonne Nouvelle (lines 8, 9) and its jaunty Hollywood-style sign
Donut peaches. In fact, France's produce in general is cheap and good. I heard from a friend that it is the only country in the EU that is self-sustaining agriculturally (whatever that means)


Finding an extra 50€ in my wallet that I'd forgotten about - spent on important things at EuroDisney


The copper depths of Metro station Arts et Métiers (lines 3, 11), inspired by Jules Verne's writings and designed like the interior of a submarine. Did you know I went to his house? We didn't have a coffee.
An ad campaign to boost bread consumption in the country of carbs: "Coucou, tu as pris le pain?"
And finally, on the plane home I watched Funny Face for a lovely Hepburn hit but not knowing that it was set in my beloved Paris! A perfect farewell to France, and multiple laugh-out-loud moments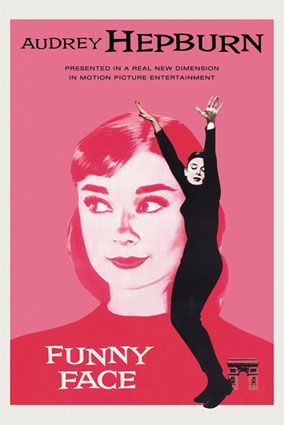 Lovely! Thanks Paris!
More lovely things here.