How is life treating you? It's been a funny old couple of weeks chez Sequin Cat but we are surely accelerating to the finish line!
Have you started making goals for next year?
Just a few little tidbits on what's tickling my fancy as of this minute. Thanks,
Cleo Magazine
for the idea!
television
I don't know that we can even get the regular channels on our TV! I do know that I've been watching old Scrubs DVDs when reality has been a bit too much lately.
travel
I'm
dreaming about France again
but have booked a holiday slightly closer to home. Right after Christmas we're spending three weeks exploring Vietnam!
fashion
It's been a dress-frenzy for
the month of Frocktober!
We are now back to normal programming and I've been wearing skirts during this awkward spring mood swing season. I bought some red cropped pants the other day and am still not sure.
beauty
The occasional smokey eye and the usual bright coral lipstick. I've been known to bust out some bright green eyeshadow on the odd occasion too!
accessories
I'm trying to wear more than just my normal red heart ring. Unfortunately, a plastic skeleton brooch isn't the most appropriate for school. I bought a glue gun the other day in the hope of making a floral crown
à la Rookie
.
apps
Reflecting at the end of a long day is making me consider how much good I have in my life. I like it.
Gratitude journal.
I'm also enjoying
RunKeeper
as it keeps track of my
running
stats.
music
I should make more of an effort to listen to new material. On the way to school it's often Band of Horses or the National (who I get to see
twice
this month!)
blogs
I feel like I've just discovered lots of great new ones (but am lacking the time to appreciate them!)
ShimmerLikeGold
is still a fave, as is
WhatKatieWore
.
A Beautiful Mess
can be hit or miss and sometimes too DIY for my tastes but worth a peep. Do you have any I'm severely missing out on? Perhaps your own?
drinks
I'm hoping this summer will be one of mojitos. At the moment we're drinking a lot of beer and peach iced tea.
eating out
I'm always keen for new places to try. The last few occasions have been a little disappointing (I'm looking at you, Rob Roy Hotel and Parade Thai). We love going to Wah Hing on Gouger.
bars
I'm not the authority on going-out scene at all! Lately I've been entertaining at home rather than hot-footing it.
cooking
Definitely making use of the nearby Central Markets in cooking up Chinese deliciousness!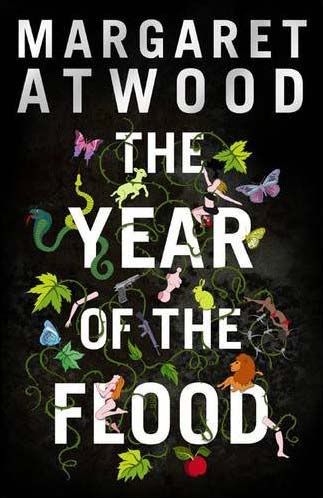 books
My bedside table is
stacked
with books on France that I'm dipping in and out of. I recently started
The Year of the Flood
, by Margaret Atwood. October was pretty mad, reading wise (8 books!)
hobbies
I'm trying some painting to stay creative. Still playing music and riding my bicycle. Trying to think up other projects to entertain myself.
events
This is such a busy month for me! One highlight will be the Harvest Festival - I'm going to the Brisbane show.
Write your tickle list in the comments below!