Can you believe it? This little blog is two and a half years old and has just clocked up her thousandth post!
We celebrated
900 posts
in March with a weekend away. No chance for something similar at the moment but I have a fun little party planned for next weekend. There's also champagne chilling in the fridge...
800
clocked over just before Christmas last year. Party times! Another weekend away for the
600th post.
500 posts
was celebrated out in the country, this time last year. Champagne for the
400th
(March 2010), oranges and milk back for the
300th, back when I was still in France
, as was the
200th
and of course my
very special first 100
being celebrated at my home-away-from-home, Eurodisney.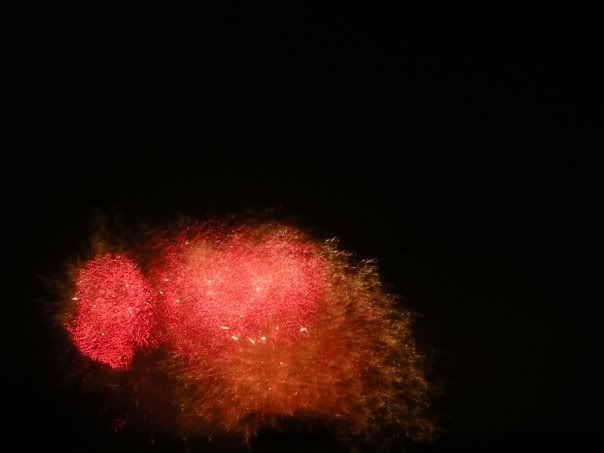 Bastille Day fireworks on top of the Eiffel Tower.
Friends, I've had such a marvellous time blogging since I began in
January 2009
. I've loved exploring the world with this blog, and sharing my life with family and friends. Outfit photos bring me so much pleasure! There's nothing like looking back at your own archives. Take a peek at my
first ever outfit shot
- I look so young!
I started this blog two years ago as something to keep me occupied in the summer holidays and since then it has taken me through many incarnations: casual worker, touring musician, expat, uni student (again) and now young professional. I love how this blog chronicles all these changes, and in a way, my growing up.
I've never had any aspirations to be a well-known blogger but just enjoy doing my thing. I'm so happy that I've got this record of all the wonderful moments in my life from the last few years.
Here's to many more.