If you're after something to do in Paris over the next two weeks, I can highly recommend the
Une image peut en cacher une autre
exhibition at the Grand Palais until the 6th of July. The extensive collection explores diverse ideas all under the one theme, and showcases the works of masters including Dali, M.C. Escher and Dürer. The exhibition also presents a large sculpture collection by Markus Raetz, and a stunning piece from contemporary English couple Tim Noble and Sue Webster.
Unfortunately I wasn't able to take photographs during the exhibition, but the
official website
(uniquely in French) is extensive and even offers a virtual tour of the exhibition.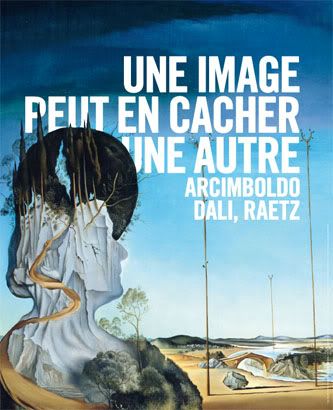 Well worth a visit on a rainy afternoon!