I'm a crazy cat lady.
When I saw this cat mewing at the apartment building door in Berlin I let it in, and invited it to guide me up the stairs to my friend's apartment.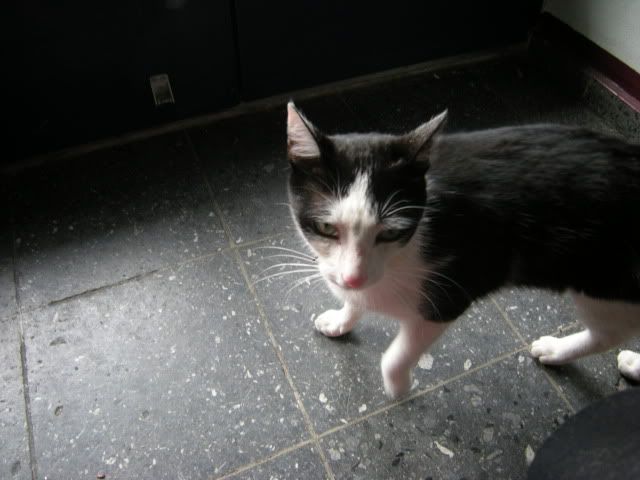 My friend didn't let me keep it.
PS. I could go on with the cat stories all day. Somebody stop me, please.