I snuck away from the fashion party I was at with a friend to use a neighbouring café's bathroom. And consequently took advantage of a ledge on which to set up my camera with autotimer.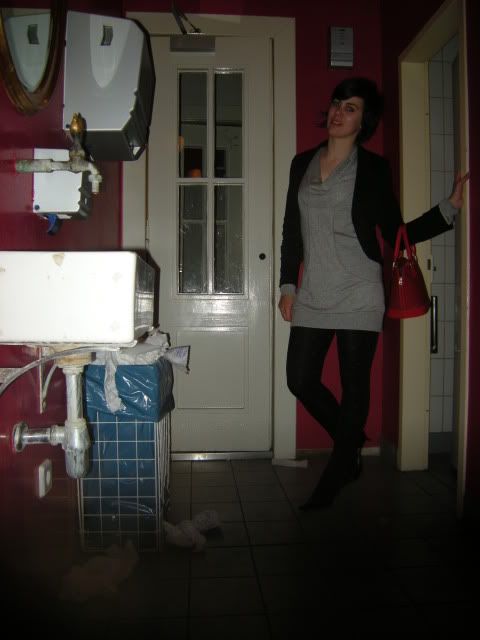 I borrowed my friend's jumper dress: not my usual style, but what's Berlin about, if not trying new things?
It was ferociously cold this night! Biting wind. Hoorah for European Summer...