To further encourage my Frenchification, I had a meeting with the bank with an intention to open my own account. In Euros!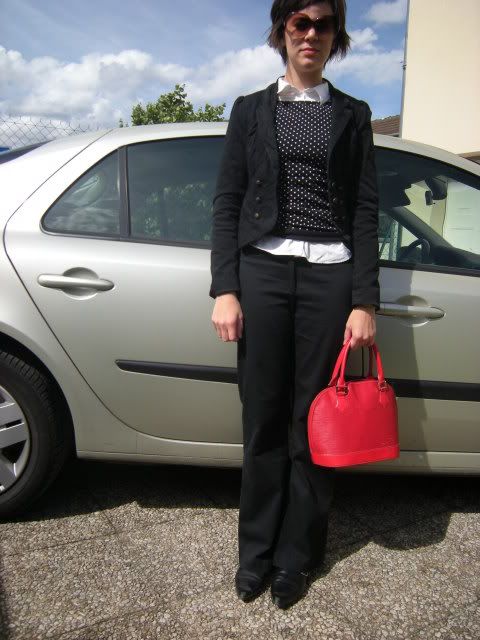 This is the most business-like attire I could manage given my limited wardrobe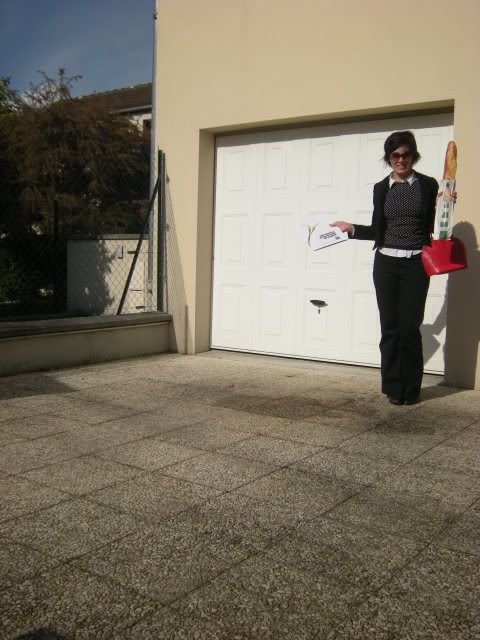 And after: Success! Approved! Look how French I am now with my baguette and bank files!