Well well!
It's been a while since I did one of these.
(Does anybody else feel that this year is racing to a close?)
I like...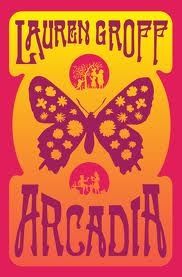 I started reading Arcadia just yesterday, and with so much time in parks and airports I'm almost finished! Enjoyed the dreamy first half perhaps more than the second but we shall see where the story leads.
Salty liquorice. I know it's polarising. I think that Scandinavia (maybe Iceland?!) does it best!
Have started watching Twin Peaks again, (when I have my laptop!)
Chili powder - spices up plain hostel meals!
Burying my face into roses any chance I get. Mmm.
Also been obsessing over hydrangea, ever since overdosing on them in Brittany, France. LOVE their vibrant colours, and how they respond to varying pH of their soil.
LOVE my velcro sneakers - such a smart buy for airport security and hostels that have a slipper policy.
I'd love to hear your current likes (loves?) in the comments below!