Hello Wednesday (
again
)! You sure do seem to come around quickly.
Yep, I'm still on holidays.
After Madrid
I ushered in the New Year (
good riddance, 2012!
) with friends in the craziest apartment in Porto, before joining the masses in the streets to dance, sing in Portugese and drink bubbles while watching heavy metal fireworks. Fantastic!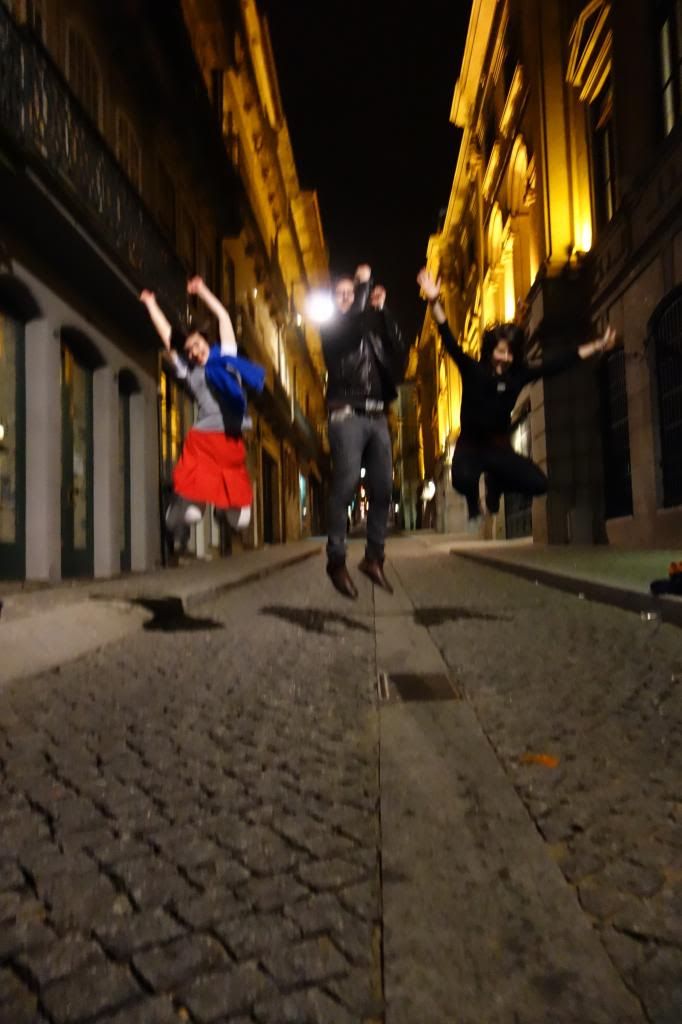 Jumping for joy in the streets of Porto!
Hope you are all excited for fresh, clean starts and new chapters. Much love and see you back in Bordeaux, for what is sure to be a
crazy
January!