Being weeks (months?) behind on the
"Daily" Outfit shtick
, I thought I'd hit you with a big blast of dress-up goodness. Because I know you're sitting there on your holidays with nothing to do (just like me....)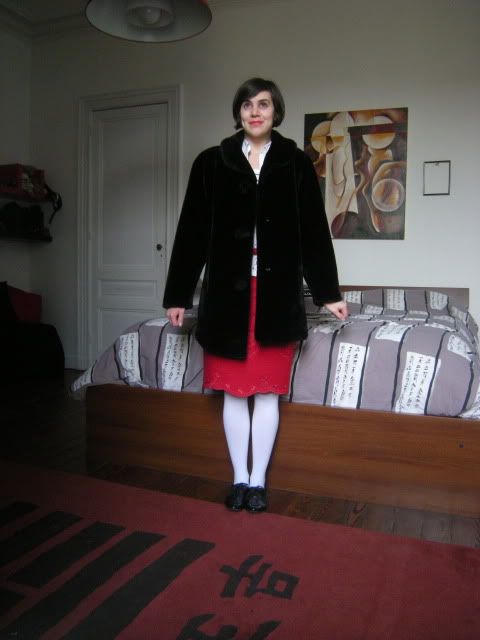 So happy about going to work (actual).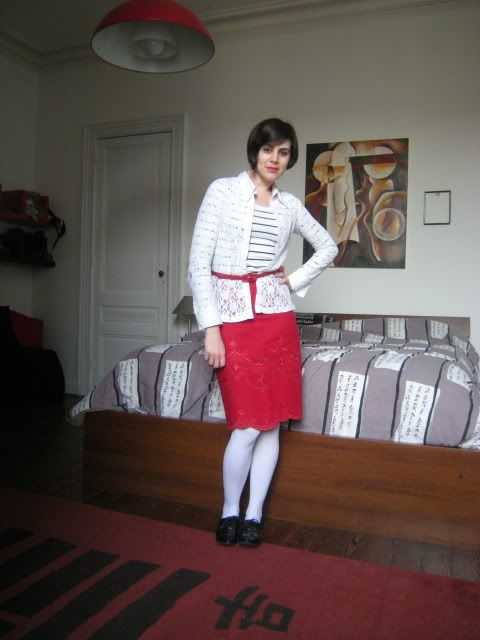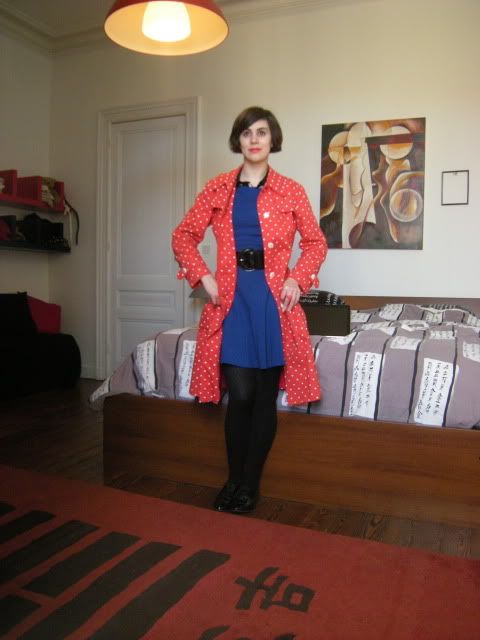 Work and then makeup artistry for my first theatre production in France!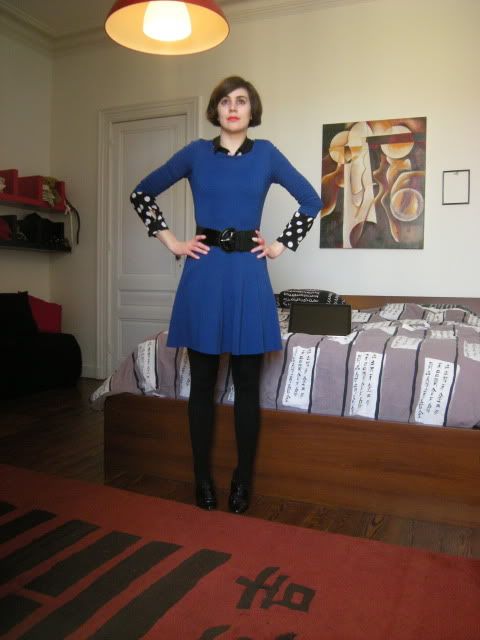 It was an über success. Love my cast.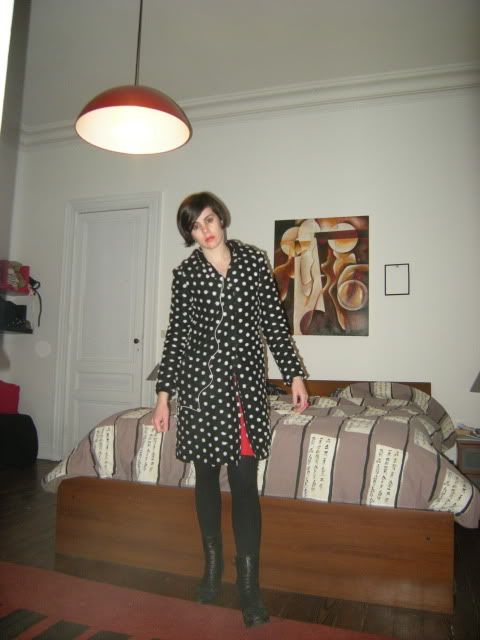 Looking seriously unhappy (but probably just a little boozed).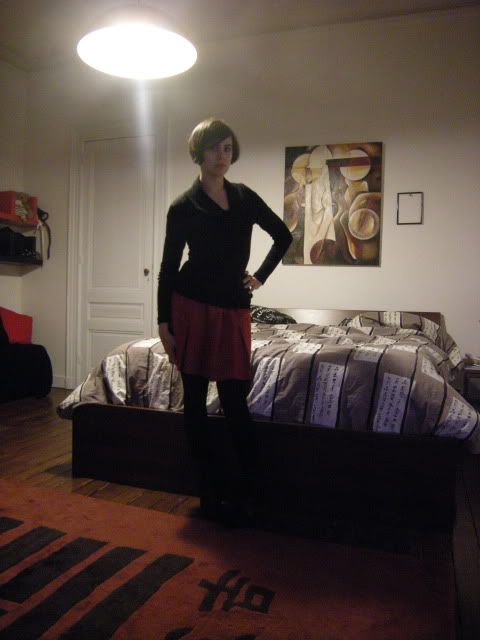 A second night of working my hair and make-up magic. Maybe that should be "magic".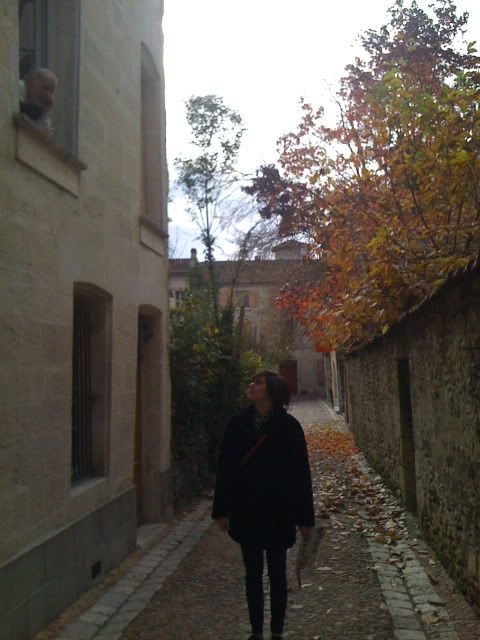 Having a chat with this man and his black cat during my DIY punk tour of adorable Périgueux.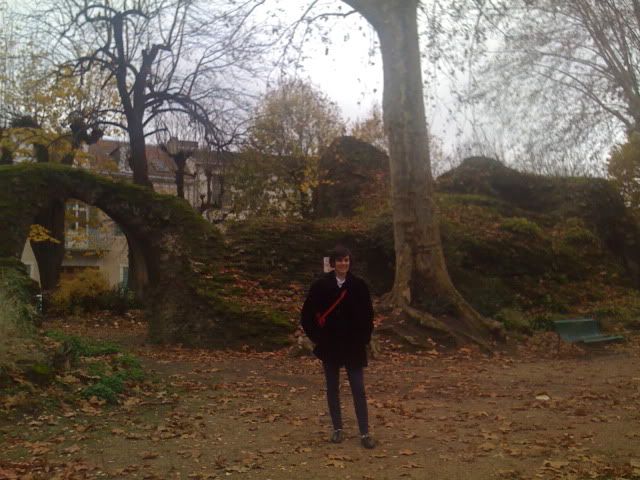 I am want to hang out in vine-covered Roman amphitheatres.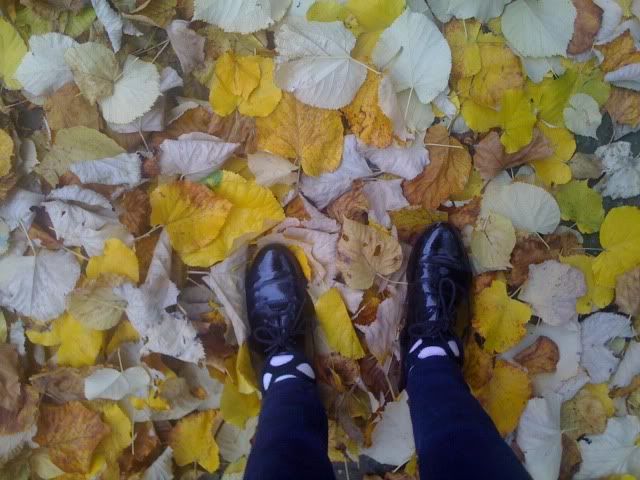 in deliciously shiny shoes. Hoorah!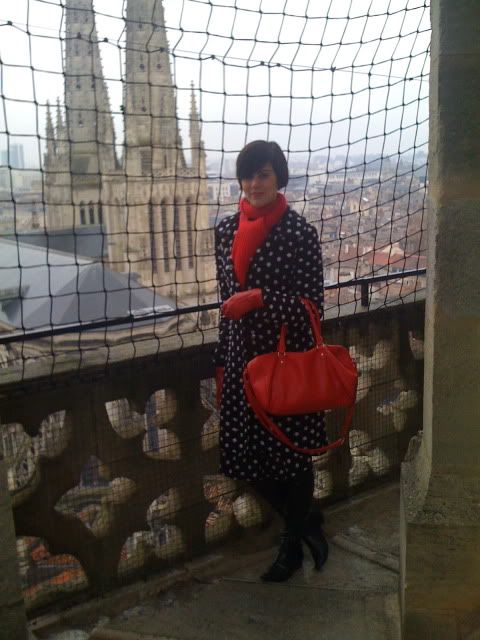 Taking advantage of the first Sunday of the month to climb this amazing tower!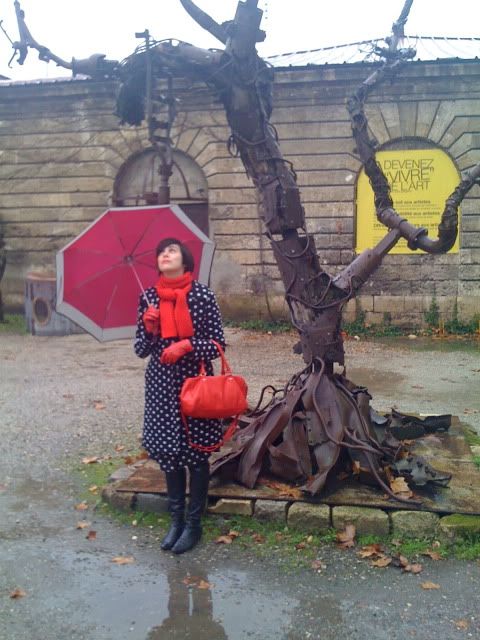 And enjoy some modern art.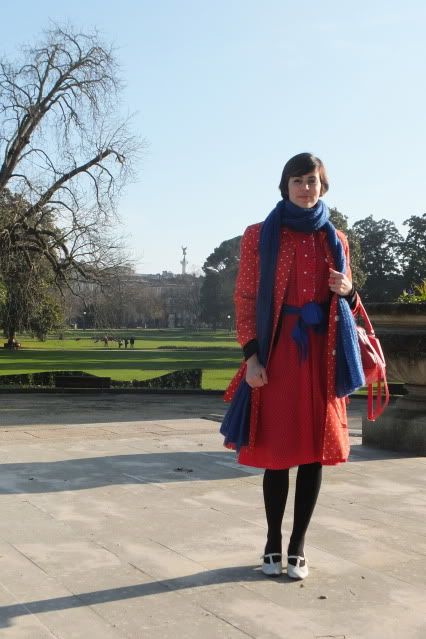 Another weekend, another visitor! Strolling through jardin public.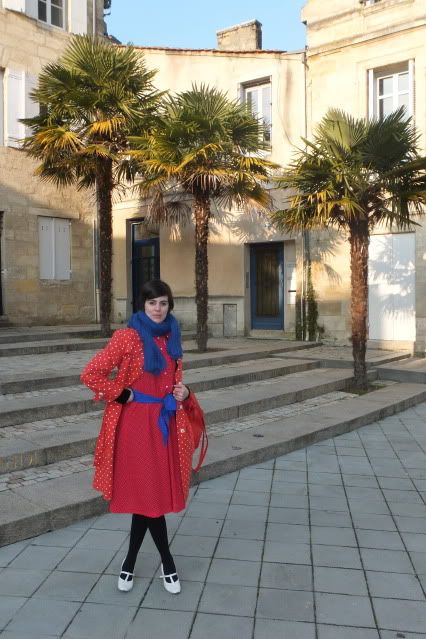 Love the Portuguese vibe of this square (given that I'm currently in the North of this interesting country!)
Had enough? I think I'd better give you a breather...