In the long (and ridiculous) history of French paperwork, I had to fly all the way to Sydney to sort myself out for
my new-found French vie
.
Looking chipper in front of the beautiful David Jones floral window displays (and Hermès reflected,
la classe!
) post aggressively indifferent visa appointment.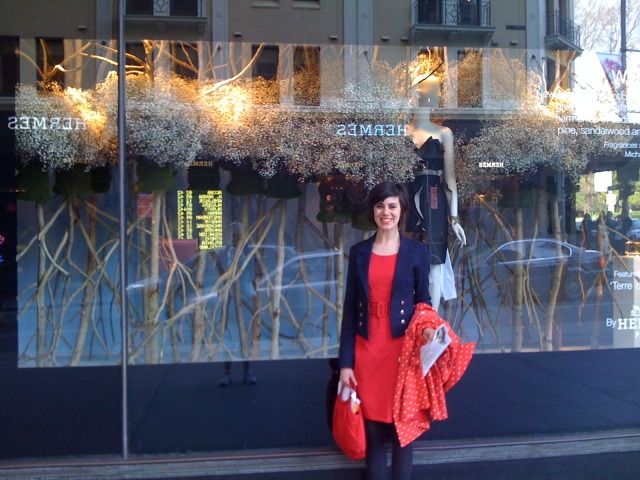 This dress is getting lots of wear over here in France! A pity my jacket didn't fit my (well, well-stuffed) backpack. Fortunately, it hasn't been cold enough for the coat really!