I unexpectedly found myself having to conjure up a capsule wardrobe last week when I stayed at my parents' place for a few nights. All very rushed but I thought it was interesting to note what things I grabbed in my hurry and what stayed at home.
My essentials?
Black sequin jacket
Gorilla fur vest
Red trench coat with white polka dots
A kilt
Striped tshirts
A red bowtie
As you can see, all highly practical stuff....
The last time I had to limit myself to the essentials was when
I moved to Paris in 2009
. Seems that not much has changed since then!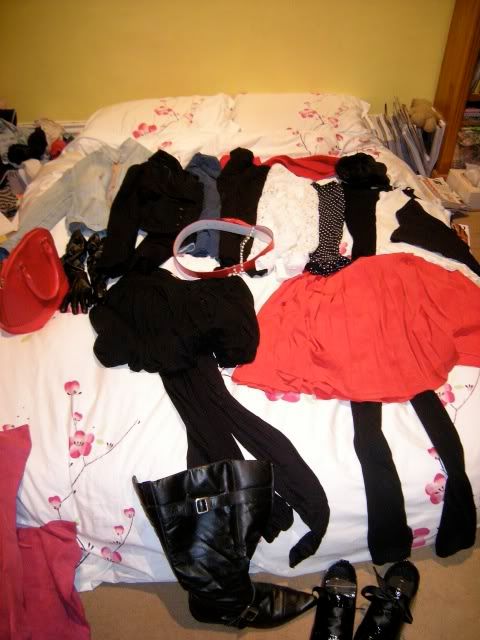 Suitable for Parisian adventures!