One of the bits I like best in the multitude of podcasts that I've been listening to lately is the segment at the end where the hosts divulge what they're into at the moment. It's great for discovering new books, music and other culture!
As I'm trying to blog more this week (even though working only off the iPad makes things a bit more challenging), here's a quick glimpse into what's floating my boat right now.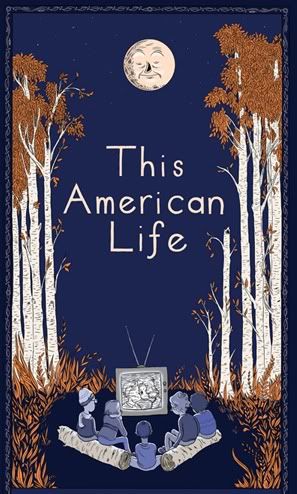 Listening:
As I wrote, I've been getting into podcasts in a big way (how has it taken me so long to discover this?!) I actually prefer listening to them than music when out running, and they make the journey to and from work fly by. Favourites include
This American Life
(seen above) and
Slate's Cultural Gabfest
(recommended by my mom!). I have been dabbling in others, and am of course
all ears
to your suggestions.
Watching:
I'm coming to realize I'm not much of a movie person and
that's ok.
With that said, I did win tickets to the new Audrey Tautou film! I've started watching the new American series,
Girls.
Have you seen it? It's getting a lot of commentary, for better or worse.
Reading:
Finally decided to give
The Hunger Games
a go. I'm still trying to iron out how I feel about it, but overall I think I enjoyed it. Giving myself a break though before the next one. Otherwise I've been enjoying Capote's
In Cold Blood
. I must give the movie (
Capote
) another watch. Books on my bedside table include
Elegance of the Hedgehog
,
Strawberry Fields
, and
1Q84
. I feel so lucky that I always have something to read!
What are you loving right now? Care to share?