Ahoy there sailors! I'm back and in fine form.
Who remembers my
little stay at the beach
? When we, uh, drank
lots of wine
?
Not many outfits to report (although I did wear clothes) as time was spent doing puzzles and cooking. Hurrah!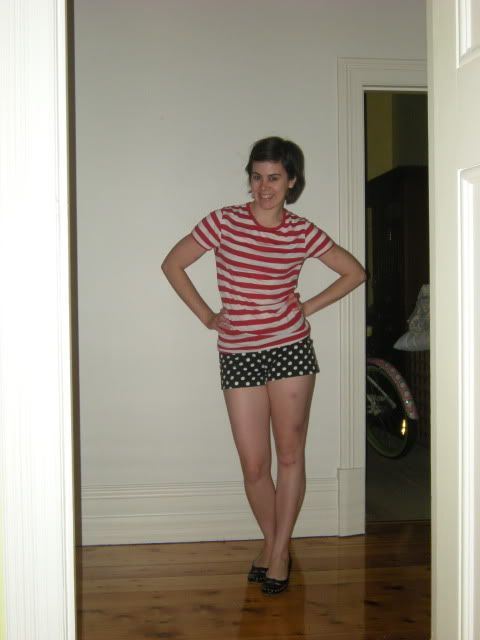 Short shorts for sunny days.