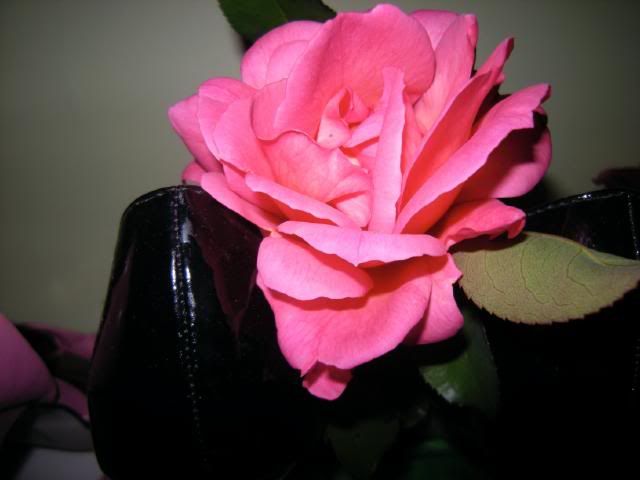 Dudes! Dudettes! What a seriously great (stressful) week. I feel like I haven't had a night in in forever. Not so sage when you have three major assignments due over the space of two days and a teaching placement to prepare for! Which involves moving to the country (and eating a lot of peaches, hopefully... something tells me it may be oranges instead.)
On to the fun!
Wednesday night? Band buddies and ridiculous stories at the coffee shop after. Lemon gelati heaven.
Thursday night? Date night! French cabaret to the rescue
Saturday night? Date night with the ladies! Silly Sequin Cat takes herself home early and gets a good night's sleep. Very clever cat.
Sunday night? Date night! Sleepy dinner and lots of conversation.
Monday night? Not a date! Well, it could be considered a daddy-daughter date I guess. We rocked n' rolled our way to Deep Purple at the Entertainment Centre.
Tuesday night? Date night! A reward for ploughing through my assignments. Cosy tearoom on a rainy night.
and tonight? Don't be fooled, I didn't go on a date. Not even close. I signed up for a professional networking event and worked my teacher talking mojo.
Oh, there's been daytime fun too: spontaneous Saturday picnic,
dressing up for my French presentation
, bike-riding, lunches in the sunshine, homemade scones at my Grandma's house, talk about travel.
Otherwise: neglecting blogging, stressing out, apple dreams, early morning thunder and rain, fun text messages, bumping into friends, reading myself to sleep, feeling excited about future prospects, cranking assignments, laughing at my cat. I feel I should acknowledge that I've been quite stressed out this week, due to assignments, time running out and the need to get things organised in a hurry. This blog may be going on a little hiatus very soon... I'll let you know what's going on.
Here's
last week
if you missed the bus.