Oh boy! What a week. YES!
I'm still hanging out in the country (if you couldn't tell by my outfit shots), having a mix of good days and not so solid ones. My fellow staff are really supportive though and some of my students show excellent potential. This is definitely an interesting learning experience.
So what have I been up to, apart from school 8-5? I
made curry
, amongst other delicious meals. I've been ploughing through some novels late at night, instead of marking/planning (oops). I've been taking naps after hours and playing games to relax. I've been cooking with music playing and a glass of wine in the hand. I've been enjoying the small bath at the bottom of my shower.
What I must mention though, is the wonderful weekend that just was. I had a visitor catch the bus up from Adelaide to visit me and we spent a fantastic 48 hours together. The highlights? A surprise country drive out to Waikerie airfield to
go gliding
. The Riverland region looks incredible from a couple of thousand feet up. A relaxing afternoon at a chocolate cafe. In fact, a whole lot of food and drink. Reading fairy tales in bed. Fortune cookies and red wine. Walking around town, and riding bikes to Australia's largest rose garden.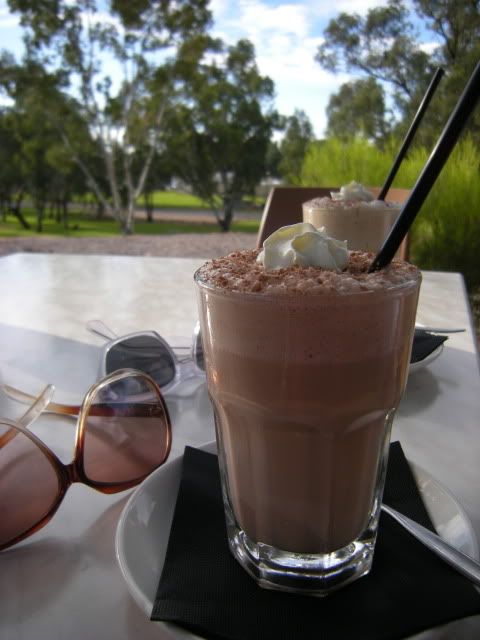 Only two weeks left up here!
Frappadingue
.....