Well well Wednesday. How nice to see you again.
This week was all about planning for my end of year orchestra concerts (awesome!) and planning the next few weeks and months to come. I've been cranking out the usual
35 hour week
, and fitting in a social life on top of that.
Saturday night was delicious pumpkin soup at a friend's apartment then a party in an antique store after a bottle of vodka. New friends and new near death experiences (Velib' in heels..)
You say gross? I say nom nom
My days off were otherwise very productive and I crossed a lot off my to-do lists. I also smashed some books (get ready for my literary summary of 2009!)
I really enjoy cooking a nice meal for myself with some music playing. Just moi, home alone, with a novel for company.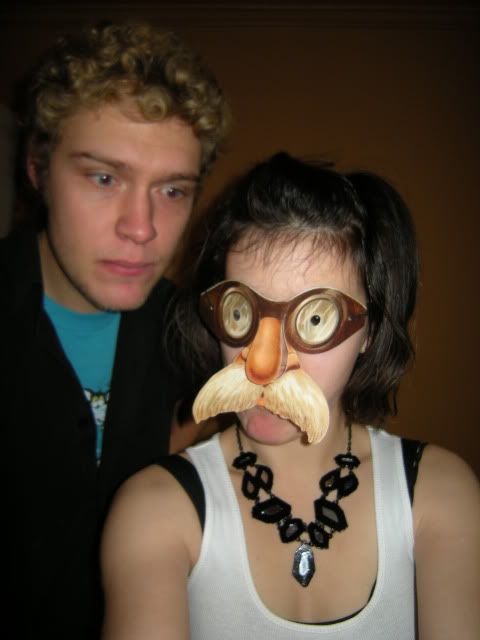 Gosh I love being silly.

I've also started my Christmas shopping! By that, I mean: started buying presents for myself.

Gosh things are really great at the moment! I was able to make it to the library during the week so now I have new things to listen to and read. Yes! Hope you're feeling similarly joyous while it's raining outside.