Meeting people from all over the world in hostels, trains and through couch-surfing, the topics of travel and projects often come up.
I've introduced and tried to explain what I'm doing so many times, I thought it might be helpful to new readers of the blog to get a bit of an idea about what my current plans are.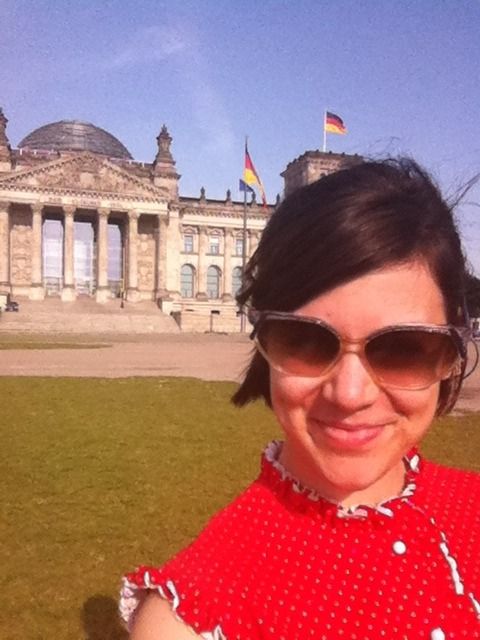 Photo taken in sunny Berlin last Tuesday! Or was it the Tuesday before??...
I was:
A full time physics teacher working in a secondary school in Adelaide, Australia.
Then, a part time English assistant at a French senior school in Bordeaux.
I am:
Currently travelling around Europe (and further?) after finishing my contract in France.
Not really sure what the future holds, to be honest.
Trying not to be worried about this.
I will be:
Travelling for at least the next three months, unless job opportunities lure me homewards.