Why hello hello there! You're looking great, did you know that? This warm weather must be treating you well. So charming.
It's been a
ridiculously
big week. Whenever is it not though, here at Sequin Cat HQ?
(Remember my
last attempt at a Wrap-up
?!)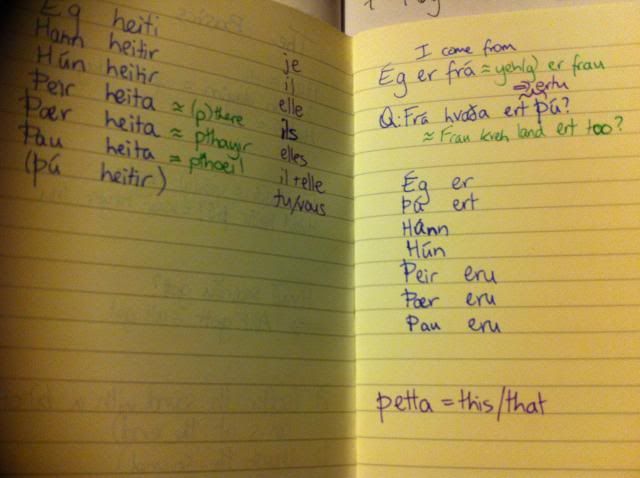 Trying (and somewhat succeeding) at learning basic Icelandic.
Does anybody else find they can only keep track of their activities by reviewing photos on their phone? What oh what did I use to do with a hardy nugget Nokia...
(loved it. Deeply.)
Sushi, my long-lost friend! Edinburgh airport, en route to Reykjavik.
So, onwards with the update.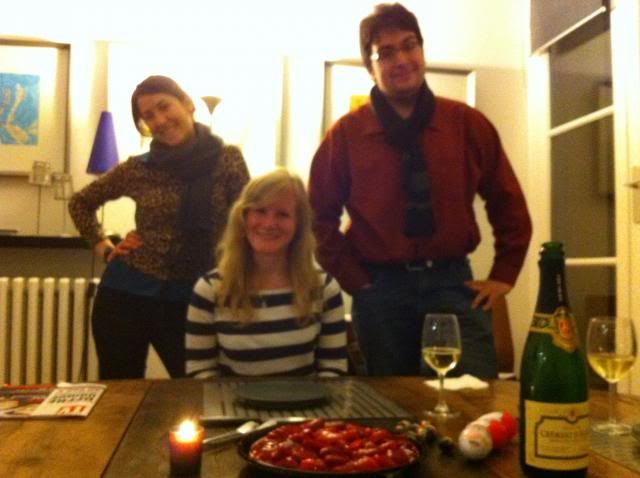 Look at these handsome creatures!
Last Wednesday I had some early classes before dominating my to-do list and getting everything ready for another departure. After packing, I headed off to my friend's birthday dinner - lovely!
Thursday afternoon:
Reykjavik bound
(again)!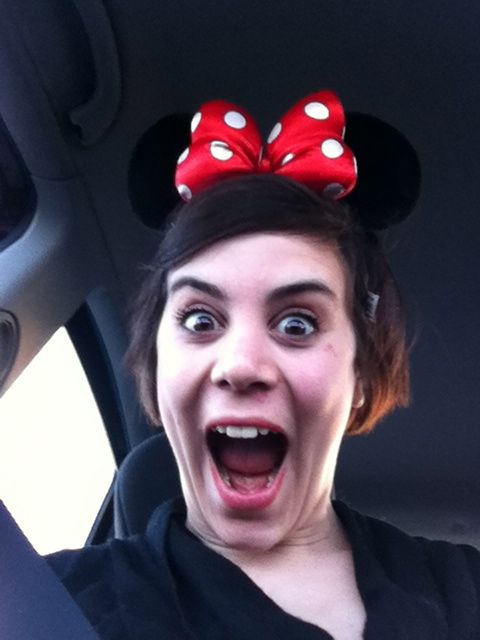 No, I didn't wear the Minnie Mouse ears on the plane. Yes, I should have. So happy to be back in Iceland!
I didn't stick around in the capital for long this time; we jumped in the car for a five hour drive north. The landscapes blew my mind as usual.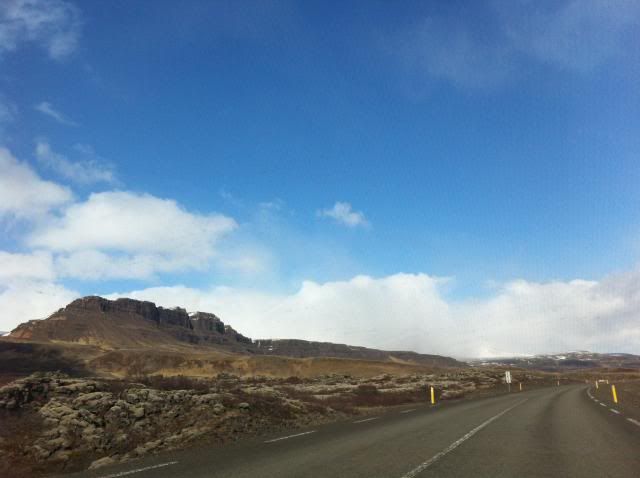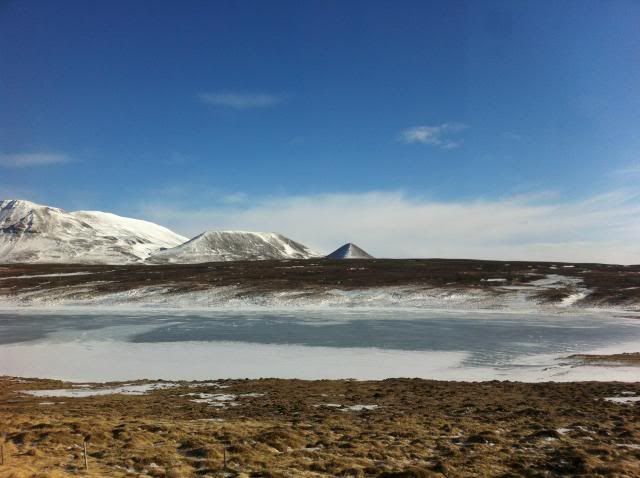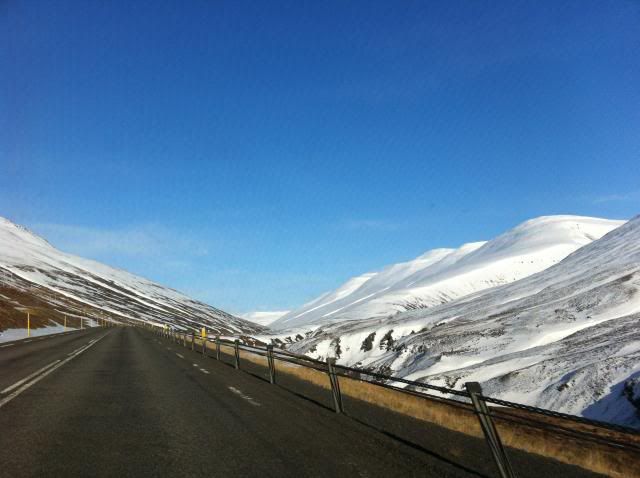 On the top of a mountain overlooking the petite town of Akureyri I foolishly thought it'd be a good idea to make a snowball with my bare hands. In -11C weather. Ouch.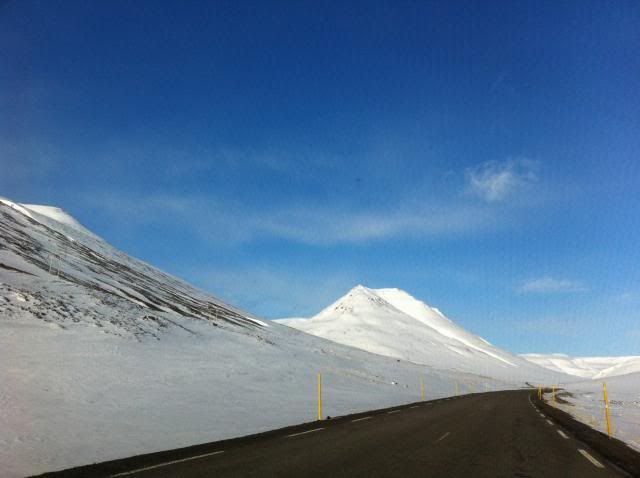 Saturday was one of the more surreal (but most excellent) days I've had in a while.
It started with Icelandic weightlifting...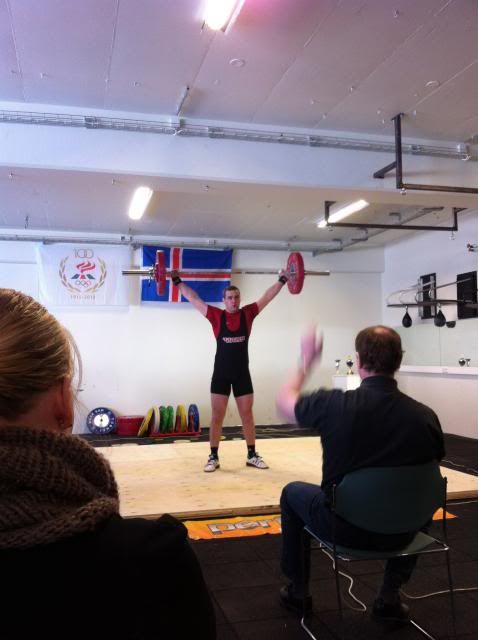 continued with a visit to the Christmas store.....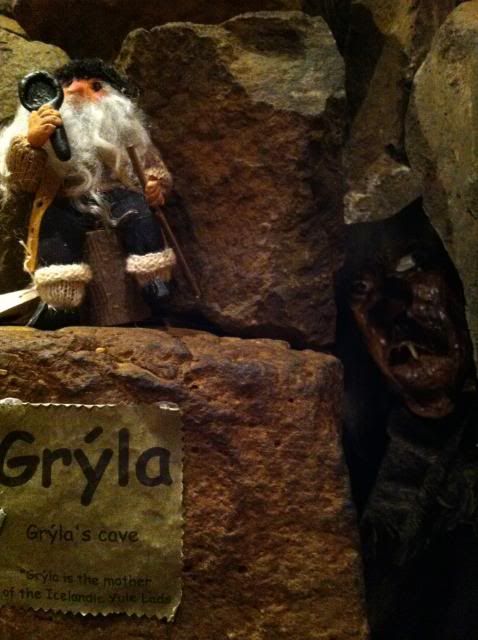 This is Gryla. She's kind of a bitch.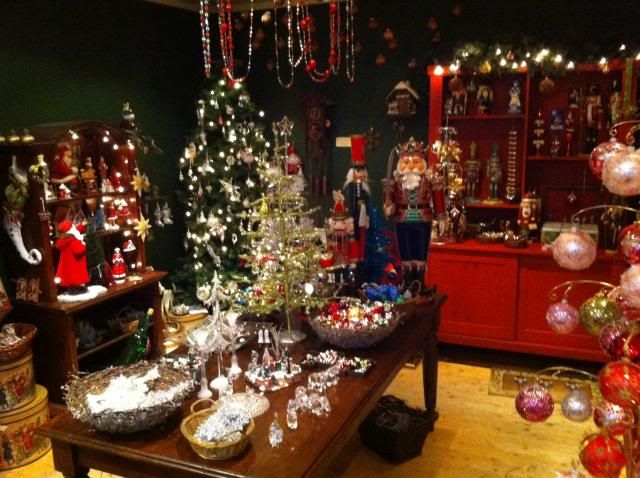 Open every day of the year... except Christmas.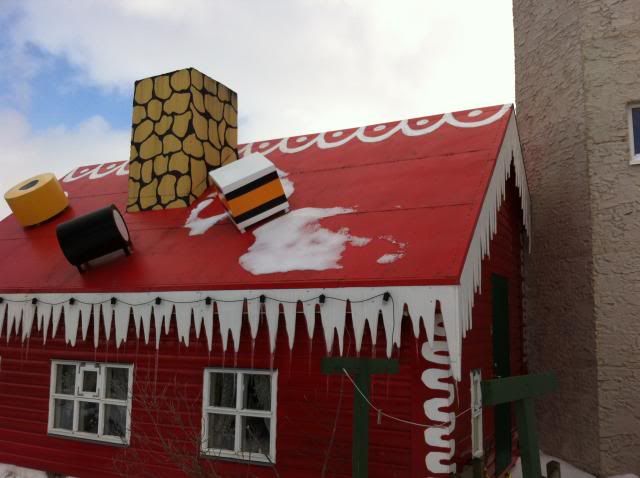 and was rounded off by a beer in a bar in a barn. Where I got freaked out by the cows.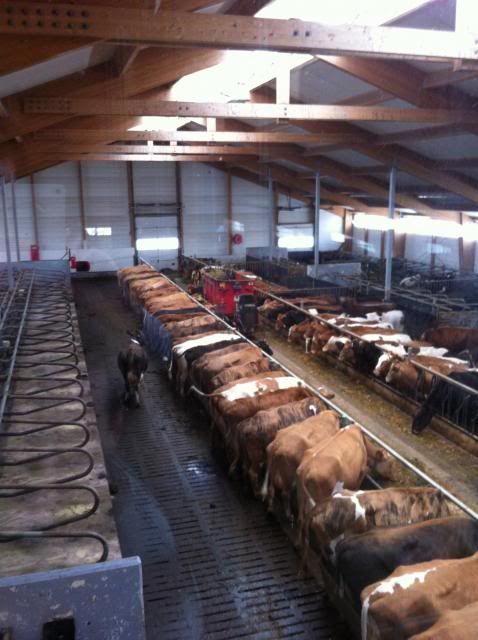 Everything here was automated! Hay distributor, back scratcher, poop collector, milking machine. No humans in sight (although we did spot a cat. It was a good day.)
Sheer terror.
Altogether odd!
That evening, my lasagna, red wine and selection of French cheeses went down a treat with the locals.
It's vegetarian, I promise!
(I provided tasting notes. Such a Frenchy.)
A Sunday Snow Storm! Unable to leave, we decided to drive through the mountains to a (mostly frozen) waterfall. Sensible!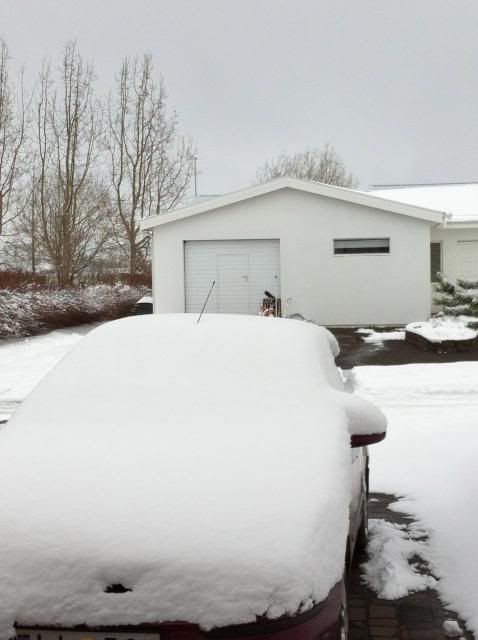 After the snow storm.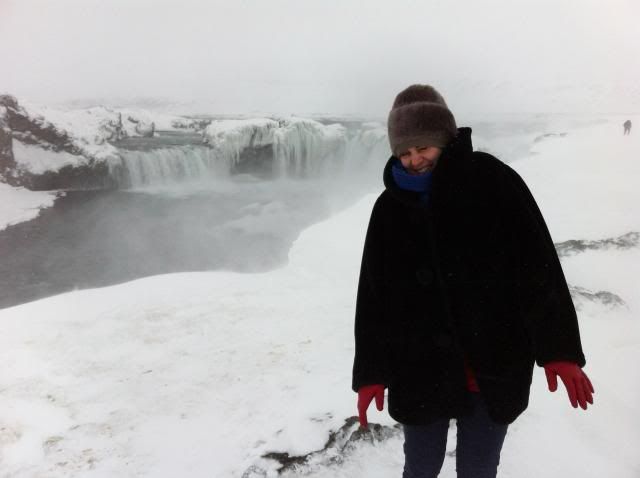 Can you tell from my facial expression that I'm being pelted with ice shards?!
Warming ourselves at a bookshop café.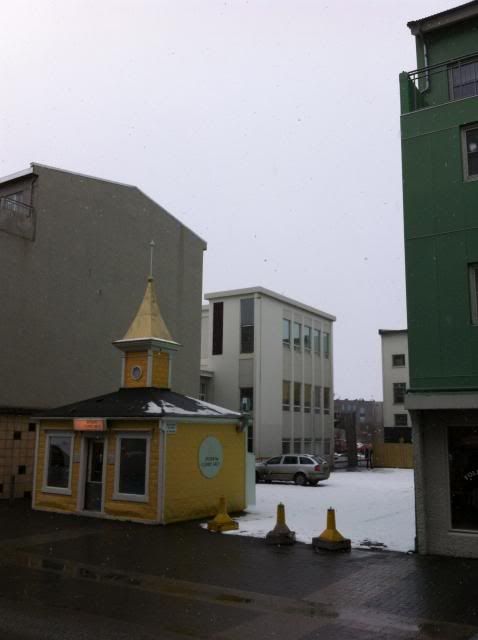 Look at this adorable curry hut!
Saturdays are lolly days in Iceland - it's half price! On a Sunday, this rainbow aisle was conspicuously empty.
Monday was all about distance. Driving for hours back to Reykjavik, and then I hopped on a plane to Edinburgh, arriving around midnight for a quick sleep before a final plane back to Bordeaux Tuesday morning. Despite being exhausted, I still rallied myself to go out for dinner, drinks, and live music with friends. Now that's commitment!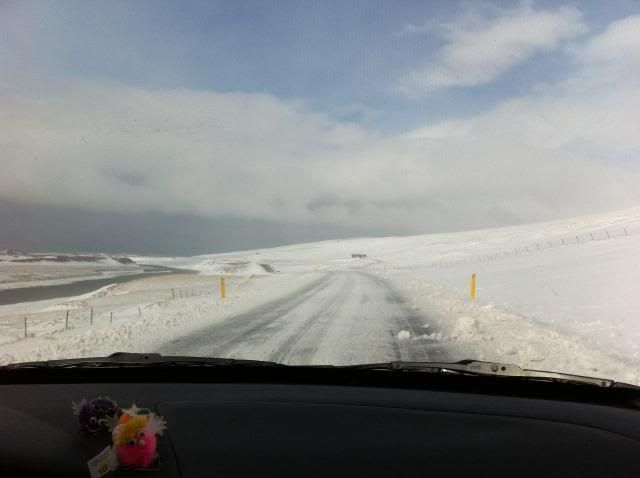 Slippery, snowy roads. In April!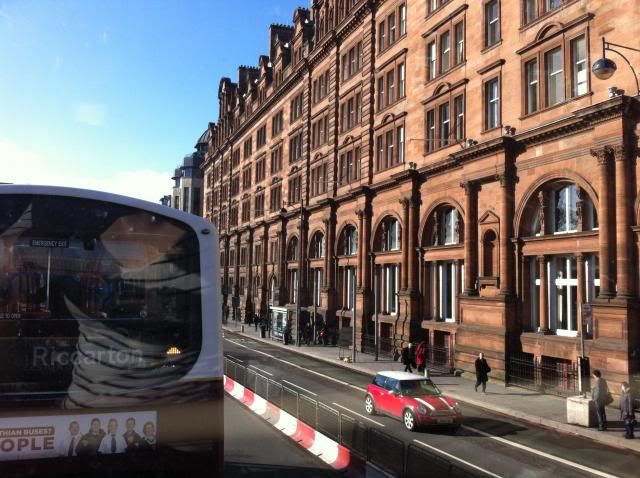 Sunny Edinburgh as viewed from the top of a double-decker bus on the way back to the airport, Tuesday morning.
Two of my teachers having a jam.
Which brings us to here, friends! Wednesday yet again. I've laid (relatively) low today: skyping my parents, hour-long run, making fruit salad, sending parcels at the post office, picking up a bicycle I won (?!), signing paperwork at school, cider in the sun with a friend, checking out the new library, dinner at a Vietnamese restaurant, meeting another friend for a goodbye drink. Yes, this is me on a low-key day. Here's hoping I get lots done tomorrow: I leave for
Japan
in less than two weeks!
And I have nothing organised....