Hello again, patient Easter friends!
Thanks for
bearing with
while I train across France.
It turns out when I did my
über outfit post from beyond the Arctic Circle
I forgot an outfit. Not that it'd make much difference to my style standings....
However, in the interests of completeness: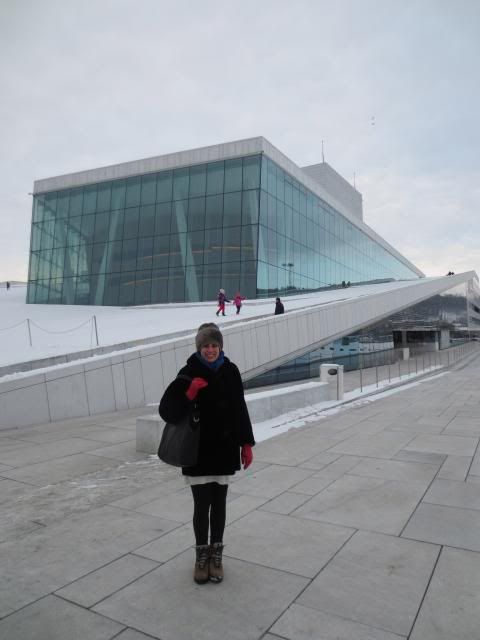 Attempting to be slightly more stylish at Oslo's Opera House. Still very, very cold out!