One of my favourite places to visit while travelling is the
local library
.
Of course, back home, libraries are my happy places and where I head when I'm having a bit of a flat day (I call them pancake days. They're kind of.. crêpe-y. Sorry. Had to).
Out of
Reykjavik, Trømso and Oslo libraries that I visited during my travels
, my favourite would have to be Oslo: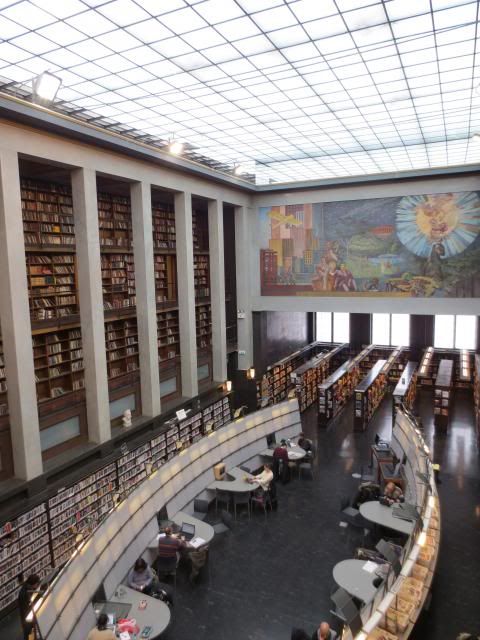 It's magnificent!
While visiting the collections, I always make sure to take a look at the Charles Dickens shelf(shelves?!!) on behalf of my mother, who last year set herself the challenge of reading his entire oeuvre. (It took her half the year).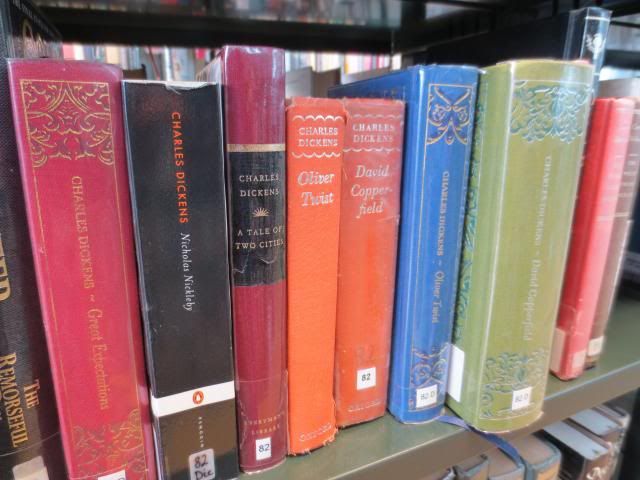 The selection in Trømso library.
Bookshelf Porn
is a brilliant tumblr dedicated to libraries, bookshelves and bookshops. I'm in love.
I think my favourite would have to be
Mexico Public Library
:
Other favourites:
Vintage bookstore
,
Mandala bookshelf
,
London in decay
,
Japanese artwork
,
a Rainbow Serpent
.
How about you? Do you love reading, and spaces dedicated to reading also? It's been a while since I've shared
what books I've loved lately
!