The clock has
just
ticked over to midnight as I'm writing this but I'm hoping you'll accept it anyway.
Long time, no
Wrap-up
, dudes! How've I been keeping myself busy? Have I been keeping myself busy?
Hella yes.
Last weekend I spent in Nantes.
I turned into a bear, hung out with my pal Jules (Verne), drew a warhog, broke a bar cupboard, ate a tajine and bought many secondhand books and some perfume (excited to share with you!)
The weekend before I found myself in Paris.
Yes, we are sisters!
With my sister and brother-in-law, we dined at the brasserie where I used to work, wandered through the Latin Quarter, visited the Shoah Memorial, saw the Lido, brunched, museumed and crêped.
The weekend before that, I travelled eight hours along the coast to St. Raphaël (near Cannes).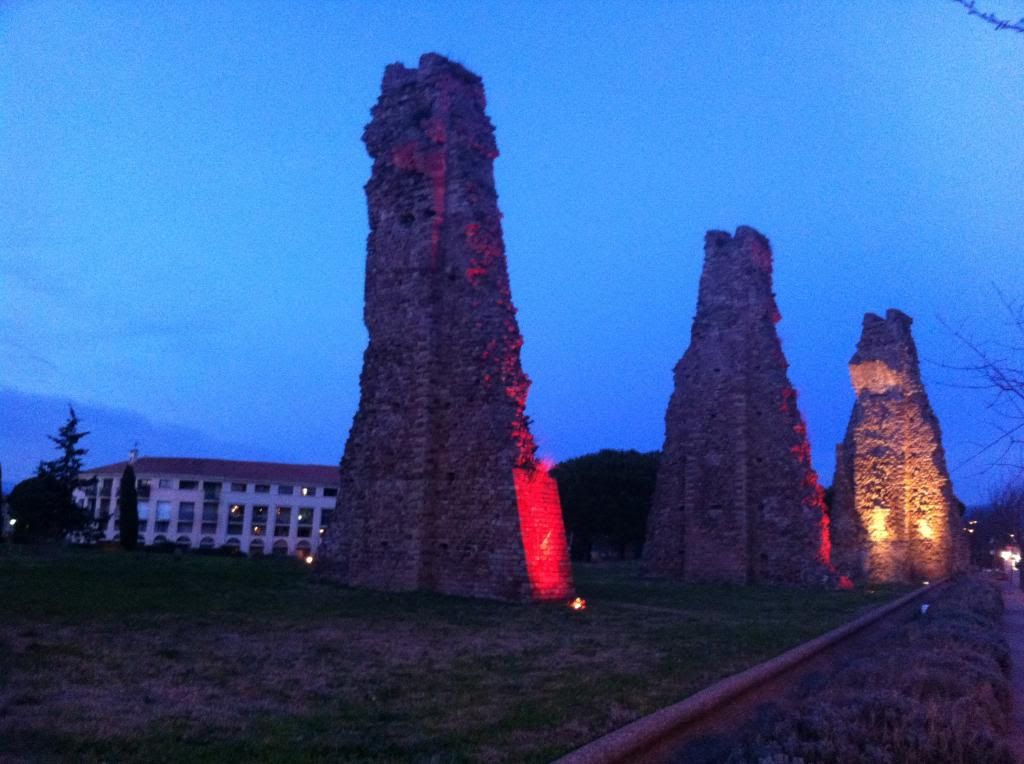 I picknicked on the train, drank giant beers in the
only
bar in town, cooked a huge Australia Day feast, saw the sunset at the beach (brr!) and explored Roman ruins.
Oh Sequin Cat, with all this gallivanting you must have pretty quiet weeks, yes?
What a nice thought. But no. I told my mother that this was a quiet week, as I only had work, play rehearsal, book club, orchestra rehearsal, more play rehearsal, a dinner with teachers, brass band rehearsal and another play rehearsal. Um. Quiet indeed.
But compared to life lately it is positively a whisper.
Hence the lack of blogging action of late! I'm also chin-deep in trip planning (March holidays!) and pontificating about future direction, and where the second half of 2013 will take me.
See you next week (I hope). What have you been up to? Spill the beans!