Thank you, friends, for your patience. May I present to you, a
very
special
edition of the
Wednesday Wrap-up
!
After last week's
pitiful effort
I thought I'd better put out something special. So here we have it!
Sequin Cat's very first video Wrap-up of the week that was:
And of course there are a few pictures to go with: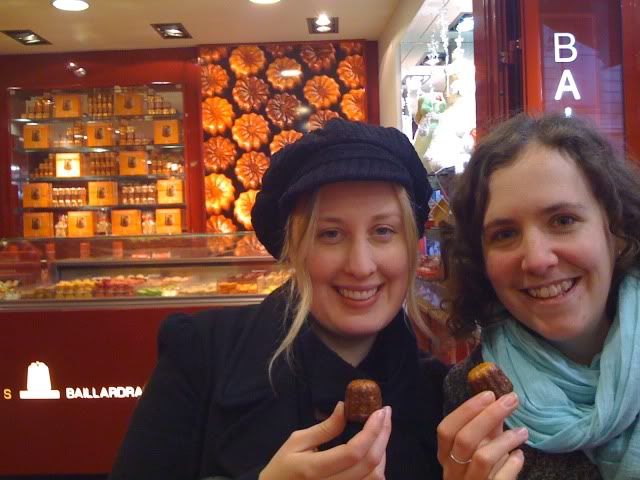 Look at these beautiful cannéladies!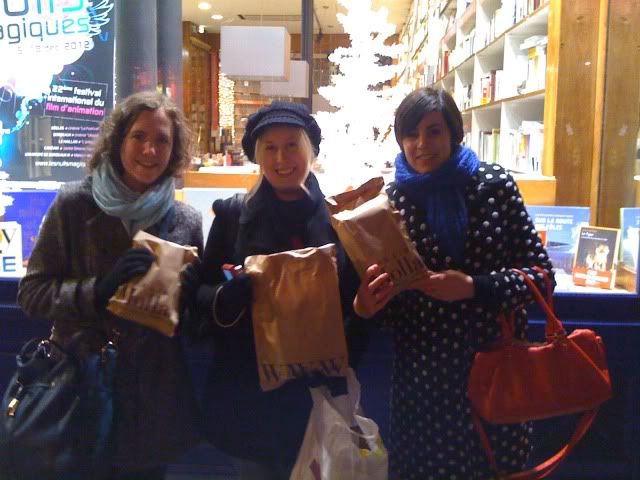 Thrilled about our new book purchases!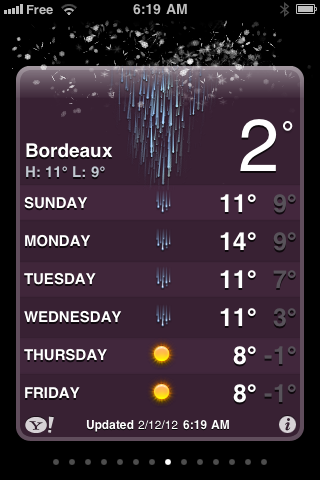 What is that at the top of my screen? White dust? Dandruff? Snow???
Cathédrale Saint-André in the fog from Tour Pey-Berland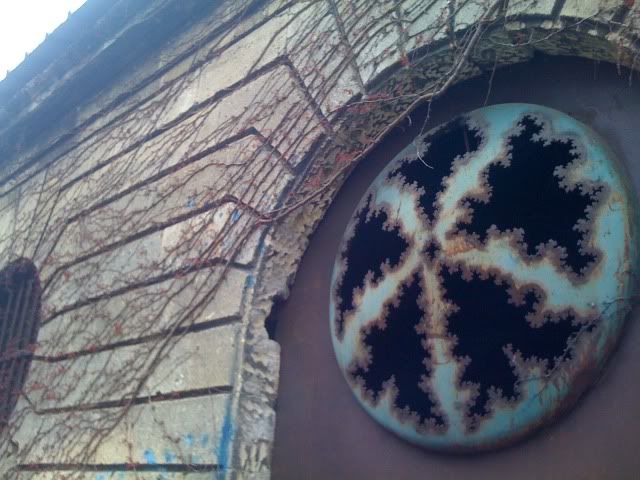 Amazing structures at the artist's atelier out past the hangars.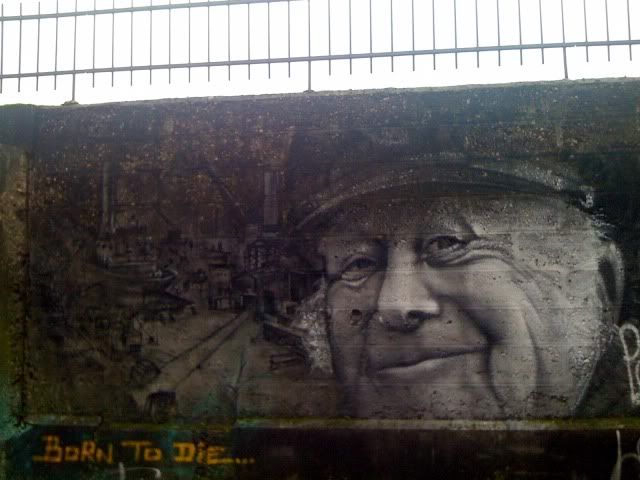 So many different media.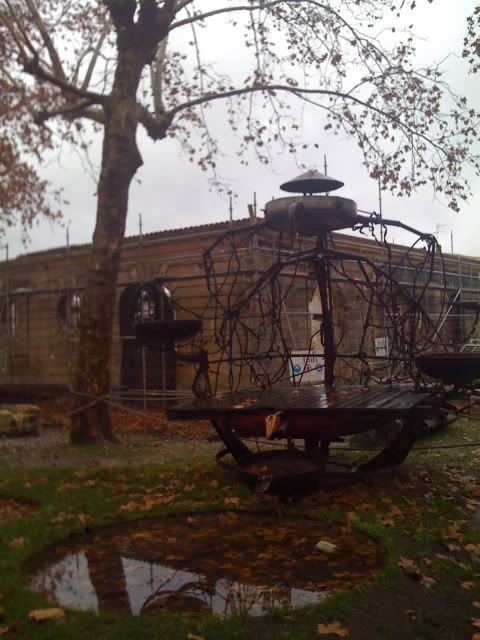 Strange, wonderful structures. My friend wants to host an orchestra out here.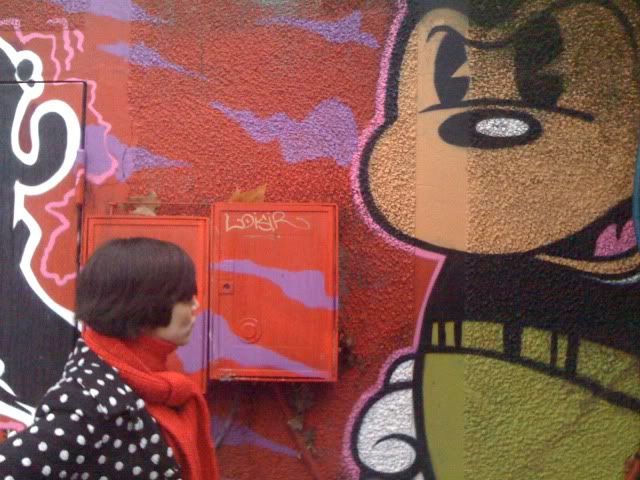 Having an argument with the main man in my life.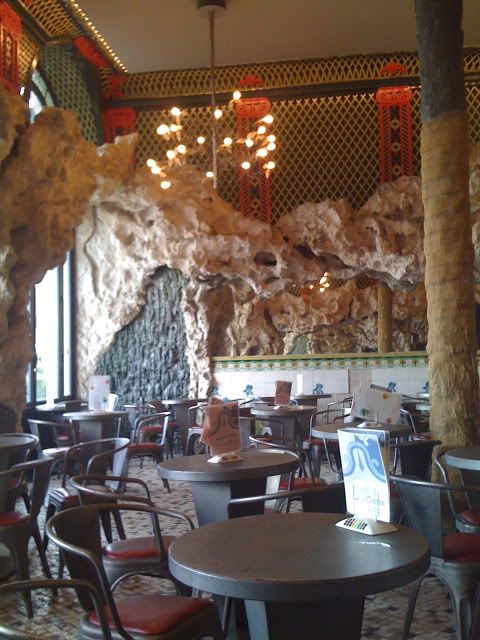 Ate here on Monday. Have been meaning to for a while - strange place.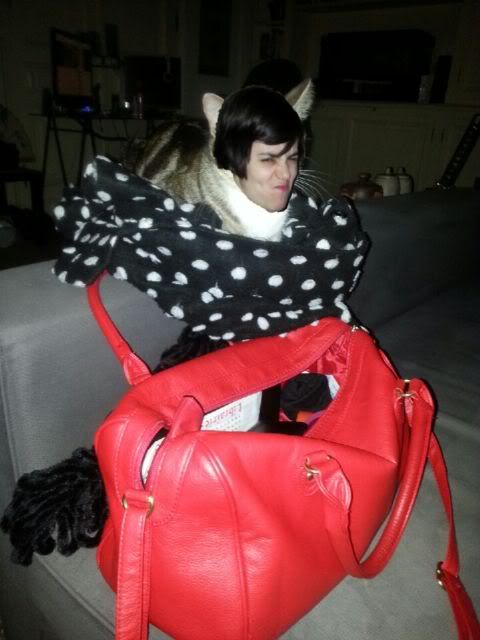 Had dinner with my friend on Monday night and his cat turned into me/I turned into his cat. Freaky Friday style.
A few things to note:
There's a bit of lip-synching going on. I blame iMovie 11 (thanks) for unsynching audio and video. I did my best to tweak it, but for a first attempt at videoing (all on my lonesome!) I hope you'll be forgiving.
I mention a fur coat. Of course, it's fake. Also, 19 euros at the op-shop at the end of my street!
I feel like my weeks are normally a bit more exciting. Have definitely been laying low with the whole plague

(laryngitis)

thing but throughly enjoyed my friends' company all the same.